Breast Augmentations in Thailand
Also simply called the "boob job" or breast implants or sometime mammaplasty, Breast augmentation surgery in Thailand can help fulfill your desires for a much fuller chest or maybe to finally restore breast size,shape and or volume that's been slowly lost over years thanks to weight fluctuations or having children. Having Breast Augmentation surgery can help you permanently and naturally increase the overall size and shape with the stem cell breast augmentation, breast reduction surgery, or the breast lift procedure available in Bangkok or Phuket. If you are looking to switch your looks,shape or size of your breasts, you are not alone. The top breast enhancement surgeons that Thai Medical offers have all completed thousands of successful breast operations in the past.
 How to Pick The Right Size – Video
Why Breast Enhancement in Bangkok?
Breast augmentation surgery is without a doubt the MOST popular cosmetic surgery in Bangkok or Phuket. Whether you are having a breast reduction, or chest lift or bigger or smaller nipples, Thai Medical  offers access to the best breast augmentation surgeons in Thailand for the best prices guaranteed!
Our medical and cosmetic tours are the leading experts in cost effective breast augmentation surgeries. Our goal is simple, to help  you reclaim your confidence and self image and help bring about an immediate boost in overall self-esteem. You deserve this!
Breast Implants 3D Size Simulator
Natrelle® Silicone Gel Breast implants
If you are one of the millions of women around the world that are not satisfied with the size and/or shape of your breasts, we urge you to stop waiting and contact us today to arrange a complimentary consultation with actual prices for the body that you you want all for a very reasonable price. The TMV approved Thailand hospitals and private clinics only use genuine Breast Implants from companies such as Mentor,Allergan,makers or the new Natrelle silicone gel breast implants,  Silimed who are the makers of the new Polyurethane Foam Silicone Breast Implants or "Furry Brazilians" .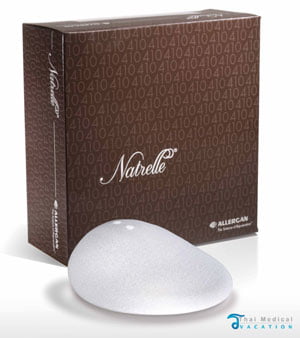 Thai Medical also offers our international clients the popular anatomically correct tear drop shaped styles and the McGhan style along with the new highly cohesive gel based breast Implants better known as the "Gummy Bear" style implants. A breast enhancement surgery in Thailand using gummy bear implants can help provide you with a natural feel and look since they use a new gel material that is much more stable and cohesive when compared to currently available breast implants in the market.