Have you recently experienced rapid weight loss or weight fluctuations?
How about a recent Pregnancy?
These factors along with the natural aging process will all cause your abdominal muscles "Tummy" and the delicate skin on your stomach to become frail,loose and weak. This weakness often creates an unfortunate situation that simple dieting and exercise just cant cure.
Millions of men and women around the world are unhappy with their  mid-sections and and are looking for a quick and effective way to a flat shapely stomach. A Tummy tuck is just the answer you are looking for. Tummy Tucks are also known as abdominoplasty surgery. This plastic surgery procedure has become very common for thousands of medical tourists coming to Phuket and Bangkok each year. The tummy tuck surgery is also often combined with other popular procedures such as liposuction, BodyTite Liposuction, breast implants and breast augmentations for a full body makeover.
Mini-Tummy Tucks ( Video )
Combining these simple cosmetic surgeries can often maximize results and minimize down time to leave you with a rejuvenated body you can feel proud of and have 100% confidence in as little as 7-10 days.
Benefits of Having Tummy Tuck Surgery
Tummy Tucks will give you a more youthful appearance in as little as 7-10 days
Reduces appearance of Stretch marks. Especially onces below the navel area.
Improves your self-esteem and general confidence in Life
Ability to wear better fitted clothes including a broader selection of choices
No more hiding your body behind big tops / T-shirts
Your abdominal walls will becomes a lot flatter and firmer
Reduces unsightly tummy bulges post weightloss or pregnancies
Ethnic Aesthetic Surgery Options
Abdominoplasty Surgery in Thailand Overview
Most tummy tuck surgeries in Bangkok and Phuket take 3 to 5 hours while under twilight anesthesia (sleeping) and will usually require a night or two stay in an internationally accredited luxury medical clinic or hospital in Thailand. A top Tummy Tuck surgeon will then generally make  incisions across the base/bottom of your abs, usually from hip-to-hip to allow repair of the overstretched and damaged muscles with new permanent stitches. These stitches are not visible from the outside. Once your abdominoplasty specialist in Bangkok or Phuket has tightened and repositioned   your muscles, she/he will then begin to stretch your skin back into its proper place. Your doctor will then suture your skin along the incisions they originally made and remove any excess skin. Our clients have all reported fantastic results and have boasted about their brand new flat abs, tummy, soft smoother skin that resulted in a significant increase in body confidence and self image. Another popular option that is combined with Tummy Tucks is Vaser lipo and breast reduction surgery.
Tummy Tuck Prices and Promotions
There are usually no set prices for tummy tucks since nearly every single client is very different physically hence custom treated on a case-by-case basis. However, based on previous clients…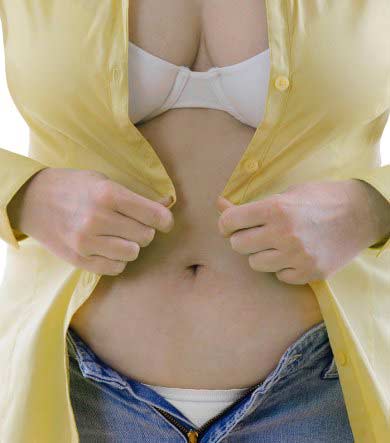 For having Tummy Tucks in Bangkok the prices generally start at €1,900 Euros or $2,650 Dollars. The prices for Tummy Tucks in Phuket are generally 25-35% higher than Bangkok
To get a more detailed quote specific to your exact needs, we will need to show our surgeons some actual pictures along with a brief medical history form outlining your allergies and any previous surgeries. Your consultation with the doctors is 100% free and requests are full-filled  in complete confidence. The prices we provide you include everything for your tummy tuck vacation. Our prices will include 1 or 2 night stay at a hospital or private clinic,all your medical related fees,transportation to your treatment,after care and follow-up visits. There are absolutely NO HIDDEN COSTS. We don not like surprises and feel that neither should you!
The prices we provide does not however include your Airfare and/or accommodations for your recovery period after treatment. We do offer some hotel + treatment + airport transport  packages upon request or you can search from over 850 hotels in Bangkok and over 3,900 hotels in Thailand.
Mini Tummy Tucks – A mini-abdominoplasty is a great option If the areas that are giving you the most trouble is at or below the belly button