Trust The Hands of Experience



UPDATED September 26th, 2017. Thai Medical is the premier private healthcare administrator for elective medical treatments in Bangkok, Phuket, Samui, Chiang Mai and Pattaya Thailand. Since 2008, Thai Medical has helped thousands of patients from across the world who traveled to Thailand for the sole purpose of receiving high quality and affordable health and dental related services. Our network consists of only REPUTABLE Board Certified Doctors at internationally accredited hospitals, radiology diagnostic labs and private medical practices providing over 245 different cosmetic surgeries and over 90 alternative medical therapies.
Our track record boasts an perfect 100% safety record over 8 years. We offer unparalleled understanding of optimizing medical treatments and what it takes to blend science & aesthetics to bring the most natural results possible. Our Medical team consists only of Thai Medical Board Certified Professionals work tirelessly to provide you with hassle-free experience from the qualified caring doctors that deliver positive results. Our goal is to help you achieve the changes you desire with the right treatment at the right price without compromising your safety with lesser qualified surgeons offering the cheapest prices. Through hard work and attention to details, we have earned the reputation as being the most trusted provider of high-quality healthcare and medical tourism related services. Why? Because We Know Thailand! 
End physical pain with our high quality and affordable healthcare and wellness solutions for a variety of treatments such as orthopedic joint injuries. Other elective and nonelective repair surgeries for Wrists, Hips, Knees, Revision Joint replacement, ACL Reconstruction & sports medicine. Our expert surgeons can repair Rotator cuff damage,Torn ligaments, ACL, MCL repairs, shoulder injuries, Back and Spinal surgery with minimally invasive alternatives, treatment for Fractures, Arthroscopy, Prolotherapy, PRP, Trigger point injections, Exertional compartment pressure testing, Foot orthotics and complete physical rehabilitation programs
Stem Cell Regeneration using CD34+ Hematopoietic cells. Our stem cell transplant protocols use: Autologous and Allografted / Allogeneic cells derived from Cord Blood, Placenta, Adipose, peripheral blood,bone marrow and Dental Pulp. Other regenerative therapies include: Stem Cell Treatments for diabetes,Therapy for Heart Disease and Heart Failure, Autism Spectrum Disorder, Spinal Cord Injuries, Arthritis including Osteoarthritis, Renal System and Kidney Damage, Liver and Lung failure regeneration protocols. We also offer elective cell therapy for use in aesthetic care in solutions such as the new Stem Cell Face Lift and CAL Breast Enhancements.
Looking to grow your family? TMV provides Fertility and Family Balancing solutions including testing and treatments for the latest PGD IVF, Gender Selection, Artificial Insemination, Intracytoplasmic sperm injections or ICSI, ART or Assisted reproductive technology,Gamete and Zygote Intrafallopian Transfer or GIFT, egg donation, egg and cell banking along with child surrogacy options.Please contact our IVF department for more details about our Infertility programs in Bangkok.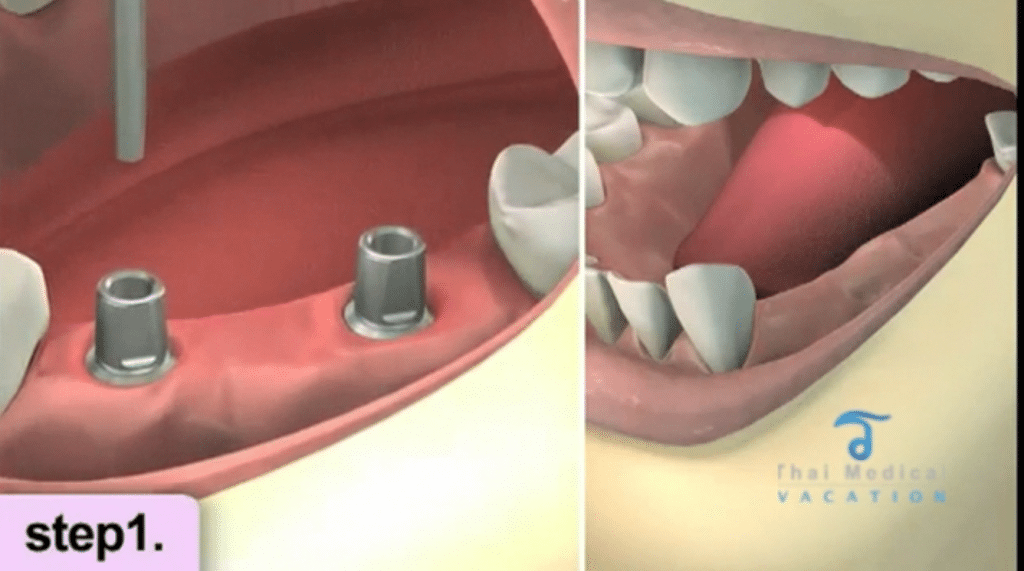 Cosmetic dentistry and Vision care solutions using the latest equipment in vision correction surgery using such 4G Lasik PRK. Thai Medical focuses on providing you safe solutions to improve your vision in as little as 24 hours. Our Affordable dental program includes many cost effective dental solutions such as Mini-Dental implants, Braces, Teeth In a day custom tooth manufacturing, All-on-4, All-on-6 and All-on-8 implants, dental crowns, bridges, Inlays and onlays, porcelain veneers, dentures, emergency gum surgery, gum grafting, root canal treatments and same day 1 hour Laser teeth whitening.
My experience with Thai Medical was brilliant! I honestly feel that the entire trip was a total success and that Thai Medical's team was exactly what i needed at the time. All of the staff members very helpful. I had never had any surgery before in my life, so needless to say i was very nervous about having Bariatric surgery in Bangkok. From the moment i landed at Bangkok Airport till the minute i left, TMV was there to support me and guided me through all the consultation, surgery and followups. The staff and doctors explained everything i needed to know and they answered all of my questions. couldn't be any happier. Thanks again for a wonderful trip. –Clarissa – Victoria, AU

I seriously never saw myself coming to Thailand to have plastic surgery. However after talking to you guys for months I found myself needing nose surgery after my accident. I thoroughly researched all the Thai doctors and hospitals in Thailand that performed nose jobs after accidents and then came across Thai Medical. The online reviews i read were pretty extensive, and nearly all excellent. I had never had surgery of any kind before in my life but Spring gave me the confidence to come to Thailand for a consultation. You guys made me feel like more than just a patient while giving me the results and look that i wanted. Thats pretty hard to do now a days. I can only give Thai Medical the highest Ratings on Facebook and recommend you without reservations to anyone. –Mariana – Oahu, Hawaii

Hi Lala, Just wanted to let you know that Im 100% satisfied with my results and the quality of care I received from Thai Medical. The bodySculpting treatments in had in Bangkok and the doctors staff were all great. My Thai Doctor was very smart and professional and i was surprised by how much he genuinely cared about me and my health. I will always recommended you to all my family and friends if they why I look so good! If you are on the fence about having BodyTite Lipo or SmartLipo, I would go with Bodytite because the results are soo much better!–Francine R, Brisbane AU

I'm a nurse from Taiwan and looked at the stem cell treatment in detail. My results have been pretty amazing. It looks at feels 100% natural and my husband absolutely loves it. I highly recommend having stem cell breast enlargement over implants.– Sherryn, Taiwan

Hi guys, I just want to say thank you for the effort you made whilst i was receiving my Stem Cell treatment for Diabetes. The attention to detail and care by you and all the doctors and staff were all very impressive. I'll be back in Bangkok for a check up soon. –Osi, Sydney

I happily jumped on the opportunity to have zeltiq coolsculpting in Bangkok cause I was pretty unhappy with my body. After my second pregnancy I quickly gained 18 Kilos then after finally losing the last 10 kilos, the shape of my body has become disproportionate and i didnt like the way i looked. I didn't want surgery so the best options was  was having non surgery Coolsculpting, I basically just wanted my lower abdomen to look in balance between my top and bottom tummy areas. Each area took about 1 hour and the procedure definitely worked. There is much more symmetry above and below my waistline. I think im doing my love handles next year when i return–Shiela S,Vancouver

Garret received about 3 stem cell injections for his autism and he is doing so much better now. Many thanks Thai Medical and the wonderful staff. Jamie and Lala helped us through the entire treatment and were very supportive during the entire process. We both appreciate the doctors unbelievable patience, kindness and expertise. We definitely  recommend using TMV if you are considering getting treatment in Thailand. The trip has changed our lives forever.–Garret and Janine Matthews, England

We really felt hopeless for a while and I was really hoping the the stem cell treatment would somehow stop the involuntary movements. Allen could not control his movement, which made it difficult for him to sit still. Thank for the entire Thai Medical staff for being there for us and helping us get through the treatment process. Your honesty and dedication will not be soon forgotten.–Linda A, Australia

Hi, Thanks for following up. Its been over year since my mommy makeover in Bangkok. Honestly I couldn't be any happier with my new body. I look amazing and feel incredible thanks to my new body. I couldn't have asked for a better trip or hospital or plastic surgeon. My new boob look perfect and the final healing time only took about 2 months. I loved Thai Medical and its friendly staff. Everyone in Thailand was so friendly and has always made me feel comfortable and welcome even though i didn't know a word of Thai.lol..Thank You again from the bottom of my heart.–Michelle K – Perth,Australia

I workout pretty much everyday, but i just couldn't lose the fat is my lower tummy. I heard about BodyTite lipo on the news but quickly found out that it was just too expensive in Australia. I'm soo glad i found Thai Medical Vacation! This was my first time in Bangkok but once i met the surgeon and toured the facility I felt very confident about the doctor and outcome of BodyTite Lipo. The doctor and staff all looked like they genuinely enjoy what they are doing which really made the experience that much better. Thank you again for my amazing trip to Thailand!"–Charlot James

I am very happy with my Vaser Liposuction results. The doctors and his staff were all very good. Thank you for helping make this happen so easy!–Alex, Thailand

I pretty much always been fairly small chested, and often thought about that "one day i will get my boobs done". Since i've been breastfeeding 3 kids, I basically felt that i had nothing left in my chest. For about 14 years now i dreamed that one day, the time will come. Bangkok and 300cc's later my day finally came. Thanks to Thai Medical who made the process pretty easy and hassle free.–Angie, Florida

A friend at Inceva told me about how great Vaser Hi-Def was so i became very curious and wanted to know how i can get my 6-pack back. Thai Medical helped me through the whole process and answered all my questions –Shawkut, Hong Kong

24 years of consitant suffering with my gyneco was hard. Through elementary school, then middle, and high school I had just about enough. Thanks to Thai Medical Vacation, I was able to treat my chest once and for all. I now have a chest that any man would want. I'm much more confident about taking my shirt off in public places and don't really worry about my man boobs anymore. Jamie and Lala were very helpful throughout the entire process.–Peter,Newcastle U.K.

Wearing a Two Piece with confidence feels great! I had my Mini Tummy Tuck last year..well Oct 5th to be exact. Thai medical made my entire trip a complete success.–Inge Dieter, Berlin

This year I was extra depressed about the way my stomach looked. As a mom to 2 kids via C-section i needed a change. Last month I visited Thailand for the first time through Thai Medical. My surgeon advised me on having tummy tuck and tightening lipo for the sides. My results so far have been pretty amazing!!..thank you to TMV and especially Lala for making this the best trip of my life!–Jenn D'Amato, Maryland

TMV recommended an amazing doctor and team that were always very attentive to my needs. I especially appreciated the doctor answering all my questions in a understanding and nurturing way. I m thrilled with my results–Alexi,New Zealand
Thai Medical Blog