Looking for Best Plastic Surgeon in Thailand?
UPDATED February 11, 2021
– At
Thai Medical
our goal is to help you or a loved one locate the absolute
BEST
plastic surgeons in Thailand
for the best prices!
 We can make such a claim because we know Thailand. Thai Medical offers our international clients aesthetic surgeries,diagnostic services,dental and vision treatments that won't break the bank. We have pre-screened and qualified every single doctor and facility. Our nationwide network is comprised of the top Accredited Facilities in Thailand. Our patients trust us to deliver safe, high-quality and affordable cosmetic
surgery without any hassles. All surgical and non-surgical procedures we offer are safe and proven using ONLY Genuine equipment that is operated by the
Best Plastic Surgeons Thailand has to offer
. Our english speaking,internationally trained doctors are truly the most qualified and Elite surgeons that are all Thai Medical Board Certified and in some cases
American Board Certified
,
British Board Certified
or
Australian Board Certified
. Our network consists of only approved medical providers that have successfully treated thousands of patients over decades of high level service.
Two of Our Recent Patients – VIDEO
We understand that traveling abroad can certainly cause minor anxiety. This is very normal. Having surgery in Thailand is a big decision and we are here to help eliminate your anxiety and concerns by helping you find the best doctors and prices without compromising your health or safety. Our focus is on Quality of surgeon FIRST followed by price second. There many be "
cheaper
" options out there but in our experiences we always get what we pay for in Australia,UK,Thailand or the US. Cheap unqualified doctors will lead to poor results and with permanent surgeries its just
not worth the risk
. Our doctors,clinics and hospitals have all been pre-screened. We have helped thousands of patients just like you!
Thai Medical understands that Trust is Earned and Not Given so if/when given the chance, we deliver you with honest and unbiased answers to all your medical needs. Patients make much better decisions when provided with unbiased answers.
Surgical and Non-Surgical Options Available
Augmentation Mammoplasty or Breast Augmentation including the NEW Stem Cell Breast Augmentation
Abdominoplasty and Mini-Abdominoplasty: Tummy Tucks : Surgical & Non-Surgical Options
Brachioplasty or Upper Arm Lifts
Mastopexy also known as a Breast Lift
Breast augmentation using Breast Implants
Corrective Breast Surgery, Breast Implant removal and Tuberous Breast Reconstruction
Reduction Mammaplasty also known as Breast Reduction
Male Cosmetic Surgery including treatment of Gynecomastia via Male Breast Reduction surgery
Full Body Lift
Forehead and Brow Lifts
Butt Implants and Brazilian Butt Lift
Mentoplasty better known as 

Chin Augmentation Surgery

Ear Surgeries including Pinnaplasty and Otoplasty
Eye lift and Blepharoplasty surgery  including Asian Eyelid Surgery
Surgical Rhytidectomy or F

aceLift

s
Non-Surgical Face Lift options like: Stem Cell Facelift, Thermage CPT,Ulthera,Sellas Laser,AccuLift,PhotoX and Mesotherapy
Implants for The Cheeks, Chin and jaw reduction surgery
Dermal Fillers including Botox
Vision Correction in Bangkok and Phuket including Lasik and PRK

Hair Restoration Using FUT & FUE Micrografting
Cosmetic Gynecology Including: Labia Reduction,Labiaplasty and Vaginal Rejuvenation
Liposuction including: VASER HiDef,SMART Lipo,CoolSculpting and Bodytite Lipo
Platysmaplasty or Neck Lifts
Nose Correction Surgery including Nose Jobs,Rhinoplasty Nose Augmentation
Thigh Lifts
And much much more!
Honest Fixed Prices With Amazing Results
Having Aesthetic Surgery in Thailand can provide you with alot of value and intrinsic benefits. The biggest and most important advantages is that our experience. Reading and watching video testimonials from real patients just like you offers you genuine insight without compromising the quality of the healthcare. On Average patients coming to Thailand can expect to save between 20%-65% on healthcare costs when comparing to the costs you will find back home while still maintain the quality of doctor and value of a service that is 100% private allowing you to get the results you want in the tranquility of Amazing Thailand. Please note that when deciding between which treatment facility to choose for your trip you should look for at their previous patient testimonials and make sure you are provided with upfront answers to ALL your questions.  At Thai Medical we believe YOUR Safety and Health Comes FIRST!
Recent Before and After Pictures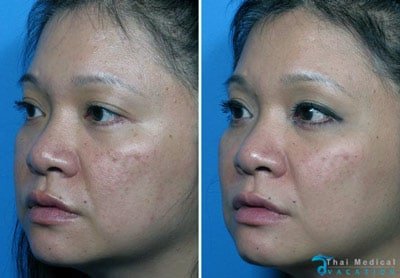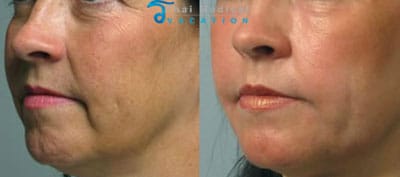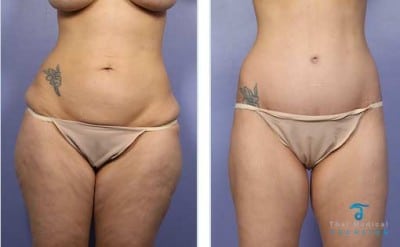 Request a Virtual Consultation Today
Due to travel restrictions and limitations of having cosmetic surgery not all patients are good candidates for taking a medical tour to Thailand. Patients with underlying medical issues or travel limitation are not good candidates to have aesthetic enhancements in Thailand. To better understand your exact needs our doctors will need to conduct a review using your basic medical information and pictures. The initial medical review normally takes a few business days to complete ( Excluding National Holidays and Weekends).
The treatment cost and length of stay required will entirely depend on your requested treatments We offer a variety of surgical and non-surgical treatment solutions requiring anywhere for 1 to 30 nights in Thailand.  To learn more or to request a virtual consultation please contact us today.
"Shape your Dreams into Reality with Thai Medical"