Thai Medical Diagnostics and Imaging Services
We understand your time is precious and your availability or stay in Thailand may be limited. Thai Medical is here to help you manage your health and precious time better so you can focus on yourself and your loved ones. Come to Thailand for a comprehensive annual health check up that is tailored for your needs. Men,Women,Old and Young, it doesn't matter, we all need to take care of their health. Feel free to bring your friends or family to Thailand too for fun,relaxing health holiday. We feel its the Best of both worlds!
Choose from our Central Bangkok locations or facilities in northern areas of Chiang Mai along with the southern region consisting of the Samui Islands and Phuket.
The quality of medical services in Thailand is on par with any facilities abroad
Thai Medical offers the widest range of screening and diagnostic tests and checkups. We conduct screenings for:
Osteoporosis
Gout
Hypertension
Urinary tract inflammation
Urinary bladder inflammation
Hypertension
Lung Infections
Colonoscopy Test
Fibroscan
Test for Cervical cancer
Toxicology reports
Biochemical analysis
We also offer dental stem cell banking, Cytology and radiological services such as:
MRI – Magnetic resonance imaging
X-Rays
Ultrasound
Vascular Ultrasound
Bone Density Scan
Computerised Tomography (CT) – Multi-slice CT & 4D CT Scans
Nuclear Medicine
Echocardiography
Angiography
Arthrogram
CT Coronary Angiography
Fluoroscopic Screening
Mammography
Nuchal Translucency Scanning
Nuclear Medicine
OPG
Our services cover a wide range of health scanning options that can instantly flag any issues that might require attention and quickly recommend you to a specialist who can discuss ways to mitigate any future health risks.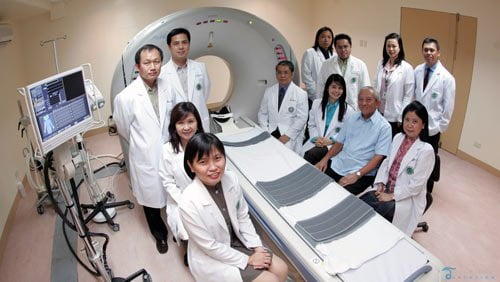 Thai Medical also participates in Programs for Immunological and Molecular Diagnostic Tests, Blood Analyses and Cytogenetics Diagnostic Tests.  We are also the only regenerative medical diagnostic laboratory in Thailand and one of the few throughout Asia, that has achieved both ISO 15189 and ISO 9001 accreditations.
Our Travel health and Check-up Departments have fully integrated services that include: 
Pathology – Cancer Screenings, BRCA Gene Screening For Breast Cancer
Pulmonology
Ophthalmology
Audiometry departments
In Good Health, For your care and comfort
We also offer Second opinion services if required so your results are checked by two separate bodies/specialists
Your current lifestyle,working condition, work hours and other vitals are taken into consideration when creating or arranging for suitable medical check-up program for you
Door to Door Transfers to and from from the lab or hospital to your hotel,apartment or hostel are arranged to your specific requirements
Multilingual staff
Pre arranged appointments with same day results. ( Digital and paper records )
How to Book Tests
Thai Medical is your partner throughout your health holiday. We will arrange for a relevant specialist here in Bangkok or Phuket to review your request and provide a detailed assessment with fixed prices for your tests. We take care of all logistics, administration,communications,paperwork and make all the necessary arrangements before you step foot on an airplane. Once you are in Thailand we will arrange for a sample to be taken at our facility or send a medical nurse to your hotel or home for any required samples.  Depending on your schedule and length of stay we can then customize a treatment plan for your trip and book any extra accommodations,transfers or excursions. Our "No-Hassle" approach ensures that you are in full control of your medical treatments and holiday options.
To learn more about Imaging Services and Medical Diagnostics in Bangkok or Phuket Thailand please contact us today.