Lasik PRK Surgery in Thailand
UPDATED January 25, 2019 – 

LASIK vision correction surgery in Bangkok or Phuket has helped change the lives of thousands medical tourists visiting every year. The idea of waking up up one morning and actually seeing the alarm clock sounds great doesn't it? Wouldn't life be so much better if you weren't bothered to have to remove contacts every night?  Imagine playing your favorite sport without limitations of goggles or breaking your glasses. Now imagine getting the 20/20 vision you always wanted for 45% less than the price you would pay back home.  Vision correction for less with Custom Wavefront Lasik & PRK Surgery is the perfect answer to your vision problems.
Laser Vision Correction Surgery

Thai Medical works with the best most experienced eye surgeons for Lasik and PRK. Over the past 5 years we have been an Independent Voice for thousands of medical holidaymakers from Australia, Canada, Singapore, Hong Kong, United States and England. Our team of experienced optical surgeons have successfully performed over 250,000 Lasik procedures combined. TMV can help can make 20/20 dreams a reality in as little as 3-7 night medical tour to Thailand. In just a few days you can throw away your glasses and never buy contact lens solution ever again!
LASIK PRK Vision Correction using LV Signature LASEK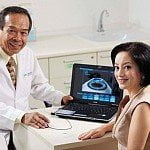 Lasik Laser Vision correction can fix your eyes even if you are nearsighted or farsighted or have astigmatism, your daily activities should not be restricted because of your poor vision. Cataract Removal Surgery and LASIK vision correction is an affordable and easy procedure that only requires a few minutes to correct your vision clear and sharp just like it used to be at one of the most modern high tech vision correction hospitals in Thailand. The Lasik and PRK Surgery takes about five to fifteen minutes (not including check-in and prep) for both eyes and you will be awake for the entire procedure. There is no overnight stay required and most patients are discharged back to the hotel rooms to rest.
Wavefront Lasik Prices in Thailand
Prices for LASEK,PRK and the Carl Zeiss FemtoLASIK eye correction surgery will vary depending on the type of treatment you request and current health of your eyes.  The Cost for Lasik in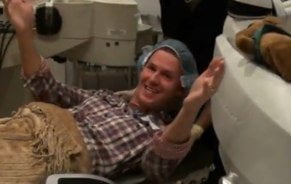 Thailand is usually 40%-60% less expensive that other countries. To get fixed discounted prices for Lasik Corrective surgery using the 4th Generation Wavefront Technology our doctors will need to conduct a short virtual consultation using your recent vision exam results and short online medical information form.
Lasik is a smarter and less inexpensive permanent solution especially when you compare what you normally spend on replacing eyeglasses our purchasing lens solution or disposable lenses each year. LASIK surgery and PRK are a better alternative to a happier & healthier life for decades to come.
Patients may also combine vision correction with one of our many other treatments such as plastic surgery Ulthera,stem cell breast enlargement,stem cell facelift or cosmetic dentistry (all on 6 dental implants) needs and even annual health checkups. All inquiries and treatment plans are 100% customized to patient exact needs.
To learn more about custom Lasik Vision correction surgery with Thai Medical please contact us today.
"Shape your Dreams into Reality with Thai Medical"