Thai Medical  is the largest independent administrator of quality healthcare in Thailand. We help provide access to the largest  range of surgical and non-surgical options for many affordable treatment options. TMV provides integrative treatment options that include all aspects of your medical vacation from pre-qualification and fixed prices for advanced medical treatments. We also provide accommodation and transportation options for a seamless and successful health holiday. This approach help you concentrate on the medical treatment only which helps the recovery process. Our focus is to help heal your mind body and soul during your short medical holiday.
Why Choose US?
[jwplayer player="2″ mediaid="10453″]
Most Trusted Independent Medical Treatment Provider

Thai Medical is committed to improving the lives of all our clients through superior services and value while meeting and often exceeding the expectations of everyone involved.
Our clients choose us because of the level of service we provide along with the privacy that they cannot enjoy at home. The ability to have surgery,rest and recuperate in a private peaceful environment will ensure you have the best results possible. We treat all our clients in strict confidence, and do not release details to anyone not involved in the treatment.
We are on YOUR side!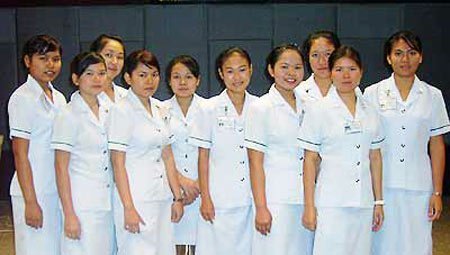 We also have deep knowledge and understanding of culture of Thailand, and its many amazing features and destinations. To put it simply, We Know Thailand! so we can offer you with sound advice about your medical treatment and subsequent recovery vacation along with helpful tips and basics of Thai Culture to help you along the way.
Thai Medical takes your health very seriously, and have an experienced team to ensure your treatment and recovery goes as smooth as possible. With all these services included in our standard care package, your medical vacation becomes a fantastic value with extremely low-risk.
Our Standard services all include:
NO Booking Fees!
12 months of Follow-ups needed between you and your surgeon once you return home.
Arranging all communication between you and your surgeon, getting accurate feedback from surgeons from your photos and details via email,skype or telephone
Comprehensive information package on your surgery, surgeon and hospital
All transfers including consults, admission and discharges
Local THAI SIM card and phone number, which you can top up with credit. (requires unlocked GSM Phone)
We are available 24 hours a day and 7 days a week for any medical emergencies
We undertake all hospital administration procedures to make it as stress-free when you arrive, including, bookings for consultations, surgery and non-surgical dates
Family Updates, We can also call your relatives after your surgery to tell them of your progress.
Providing you with a Thai Speaking personal manager who assist you through your stay in Thailand.
Your personal manager will visit you or contact you daily after discharge, and is available for any requirement you may have like collecting medications collect your shopping if you are weak etc
We can also arrange for local trips,sightseeing, tours, shopping excursions for our clients **Extra
Round-trip Airport transfers to/from the airport to your hotel in a private vehicle.**Extra for Private Car
Thai Medical is passionate about the advantages and benefits of a Healthcare in Thailand. To learn more about how we can help you  please contact us today.

"Shape your Dreams into Reality with Thai Medical"