Medical Complications & Travel Insurance
We urge all our customers to think about buying medical travel insurance prior to their trips to Thailand for the additional piece of mind.
Make certain to check options with your credit cards or banks for any existing insurance coverage, and what insurance coverage you could purchase. If you want any of the following choices please contact us and we would be happy to provide you the info to get in touch with the insurance company near your home.
Thai Medical Vacation is not Travel Insurance broker or representative of any insurance company. We offer our clients the best options for medical travel insurance as an additional complimentary service to make certain they are cared for in the highest manner
Travel Medical Insurance Riders

Travel medical insurance covers most emergencies abroad and includes the cost of transportation home if necessary. Please note, pre-existing conditions and recent diagnosis may not be able to qualify for this coverage. This type of travel insurance doesn't include the actual medical procedure at an internationally accredited Thai Hospital, but mainly disruptions in your travels. For medical related insurance there is a specific product called Medical Complication Insurance.
Cancellation and Baggage Insurance
This insurance rider can be purchased to cover trip cancellation or loss of baggage. These 2 types of travel insurance may be purchased together or each separately. Please check with your banks and credit card companies as they may already offer this as part of their membership.
Complication Insurance
Regular travel insurance usually does not cover cosmetic surgeries or elective treatments performed in Thailand or overseas. Although our patients have never had an instance where they need to use complication insurance, many prefer the peace of mind having coverage for unforeseen circumstances that can arise.
Complication insurance covers you for any medical complications that arise from surgery. It's a very specialized travel insurance product that was created mainly for medical tourists. Please check with your insurance policy to make sure your medical procedure is actually covered before purchasing.
Thai Medical has partnered with Global Protective Solutions (GPS) to provide our patients the most affordable and comprehensive insurance products and coverage for having surgery in Thailand.
GPS Medical Tourism Insurance Policy benefits include;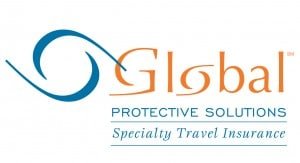 ► Cost of any additional treatment needed due to Complications, infections or Thrombosis
► Cost of additional Expenses relating to Airfare, Meals and/or Accommodations
► Cost of Rehabilitation and/or Physiotherapy

► Cost of any Repatriation or Disfigurement
► Disability Income Benefit
► Cost of Travel Companion Coverage
► 24/7 Assistance Service
To apply for a no-obligation Insurance quote online, please click here
We always welcome the opportunity to help guide you with only the most accurate information you need to make an informed decision while you consider taking a medical vacation.
To learn more about Health and Travel Insurance for Medical Vacations please contact us today.
"Shape your Dreams into Reality with Thai Medical"