Quality Dental Implants in Thailand
Thai Medical is proud to help our clients create a beautiful smile that truly reflects who you are. If you or a loved one are missing teeth, traditional cumbersome dentures are not the only solution. Get a new smile with Dental implants in 1 day. There is no better choice that will give you a more permanent,natural look & feeling. Our cosmetic dentistry procedures can easily replace your missing teeth for much better aesthetic look with functional improvement in chewing and speech.
Restoration using Crowns Supported By Implants –  3D Animation
[jwplayer player="1″ mediaid="10875″]
Why Thailand?
Thailand is the one of the best destinations in world for dental implants. Each year thousands of people take medical tours for Cosmetic Surgery and Dental treatments, due to the high success rates its relative ease and low cost of treatment.
Implant Prices
Implants in Bangkok are more affordable than in Phuket
Our implants are authentic and made from titanium that is carefully surgically implanted in the jaw bone permanently.
Your implants will function as the original root of your missing teeth.
They are usually surgically implanted in a modern dental office under local anesthesia and on as outpatient basis. There are usually very little post-operative pain and/or discomfort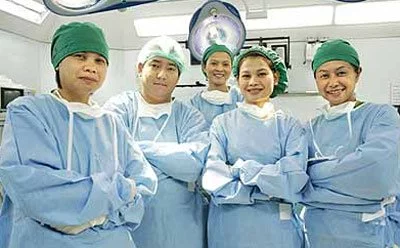 Implants Manufacturers We Use
Having Dental implants can give you the best of both worlds. Not only are the prices 40-75% cheaper, but our clients also get the luxury to choose from a variety of the latest implant technology at our state of the art dental hospital in Bangkok. We work to bring you only the best using Genuine implants that are imported from companies such as:
Bicon Implants at 45-65% Less in Bangkok!
Straumann & Branemark

OCO Biomedical Implants
Biohorizon
Paragon Dental Implants
Zimmer Dental Implants
Osstem Implants
BIOMET 3i Dental implants
Types of implants Available Today?
Single tooth Implants – Single tooth implants are mainly used to replace single teeth that may have lost to an injury or accident. Single tooth dental implants in Thailand are an extremely simple and successful treatment with a near perfect 99.5% success rate. Single tooth implants in Thailand doesn't affect any other teeth and they look identical to your natural teeth
Immediate Load via Porcelain Crowns on Implants– Porcelain crowns on Implants are also a relatively fast and easy cosmetic dentistry procedure. The process for the setting and installation can take as little as 15 to 20 minutes. The permanent restorations can be performed on a same day visit.