Personal Health Records
Each year simple inaccessibility of medical records along with the interoperability of legacy health systems contributes to a significant problem in the form of medical errors. It is estimated that Medical errors kill nearly 102,000 people in the US and Canada every year. The Proper use and implementation of  digital medical records could reduce that error number by nearly 70 Percent!
Personally Controlled Health Record PHRs Today

Personal Health Records are clearly the right answer and Thai Medical Vacation is proud to offer our clients the unique capability of taking control of their own health records though our SSL encripted online digital health record management system.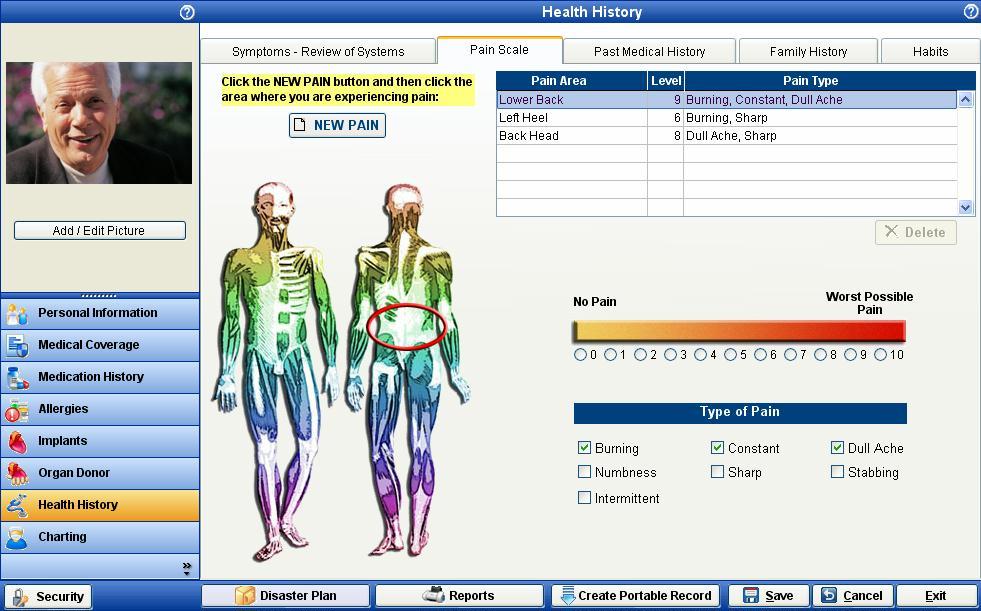 The Thai Medical Vacation Personal Health Record (PHR) is a valuable tool for our clients to properly gather, track and then share your health care condition with a doctor or family member. Our PCHR system can save you money and eliminate any medical errors or inconveniences of repeating the same medical tests. It's important to also remember ultimately it is your responsiblity to know about and make decisions about your health. Our PCHR can help you accomplish this goal and track your health.
Important Parts of a Digital Personal Health Record:
 
-PCHR should always be able to be accessed online 24/7/365 worldwide
-Information on the PCHR should be Recent, reliable, accurate and 100% complete.
-Patient should always be able to decide how/when medical information is collected,accessed, and shared.
-PCHR are separate from your medical records from any particular provider.
Electronically Controlled personal health records
The information stored on your ECPHR is decided by you.  In general, PCHR's needs to include any information that can help you or your health care doctor that manages your health such as:
Your primary doctor's contact Information
Known Allergies
Prescription medication info including dosages
Chronic health Issues, such as Diabetes or High blood pressure
Recent Medical Treatments or Major surgeries, with treatments and dates
Recent Blood Panels or CT or MRI Scans (Digitized) in the best hospitals in Thailand.
Electronic Health records can also be combined with services such as FitBit that track your dietary,sleep and exercise habits and/or routines. Other areas your PCHR can include are:
Disease or Drug screening tests
Check and Track Cholesterol levels
Diet and Exercise habits
Track Sleep Patterns
Pedometers
Overall Health goals, ie Losing Weight or stopping smoking.
Get Organized with your Doctor appointments,Vaccinations,Screenings such as Xrays and Mammograms
Benefits of personal health records
Having a digital personal health record can truly be lifesaver. In an unfortunate emergency your PCHR can provide your emergency personnel critical information, such as allergies, current treatments, medications or how to contact your family or family doctor.
The reality in today's world unfortunately is that this critical data is not shared and is held ONLY by Hospitals,clinics and doctors where the medical services were rendered. At TMV, our goal is to help your find a better system that allows you to track and maintain your own personal health record electronically and without too much interaction needed.
Personal Health Records allows you to finally take control of your medical records and health history. Thai Medical Vacation is happy to assist our clients create and manage a Digital Personal Health Records starting with the lab tests and results in from their medical vacation to Thailand.
Thai Medical also provide our clients with a recent list of companies that can convert medical files (X-rays etc) and DICOM (MRI) files into other formats for making the medical diagnosis and creating a Personal Controlled Health Record.
"Shape your Dreams into Reality with Thai Medical"