Vaser & Vaser HiDef in Bangkok
Vibration Amplification of Sound Energy at Resonance or VASER for short was first introduced in early 2004 as an approved form of the powerful ultrasonic lipo. The ultrasonic liposuction technology has proven to be very effective through the use of targeted sound waves that carefully and gently loosen any fat deposits and help create a smooth contouring and shaping for your entire body.
VASER liposuction is also known as VASER HiDef or Hidef LipoSelection. This proven alternative liposuction technology is decades ahead of the older tumescent liposuction and is much safer and cost effective. Our Thai VASER Specialists offer Genuine ultrasonic wave technology to safely remove fat deposits from under the dermal layer to quickly improve the aesthetics of your entire body including the arms,legs and butt. Men or Women interested in having Vaser Lipo should have relative good health and are seeking an definitive and effective way to allow body contouring through power assisted liposuction wand.
Vaser In Bangkok – VIDEO
[jwplayer config="bigscreen480640″ mediaid="10339″]
Hi-Def Liposuction in Thailand
Vaser works by using a saline solution mixed in with minor anesthetics. The saline liquid can then be carefully injected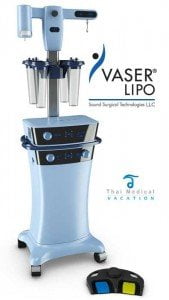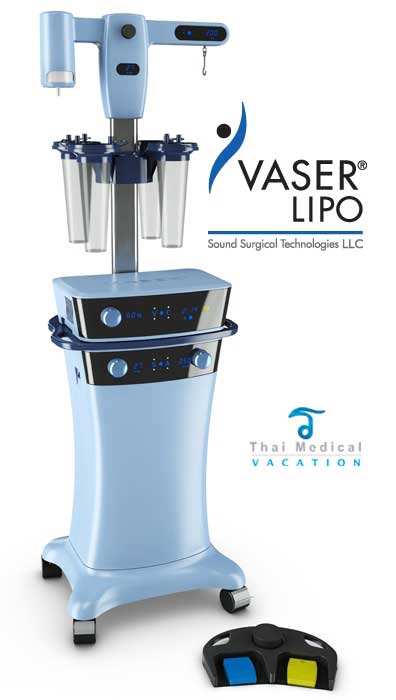 into the targeted areas on your body. Vaser and Vaser High Definition use a ultra-sonic frequency sound beam vibrations to gently break down the fatty tissue. Compared to the much rougher methods such as traditional tumescent lipo that uses a regular cannula to emulsify the fatty areas and tissues. Alternatively, Smart Laser Lipo or Water-Assisted Lipo in Thailand (WAL) that uses lasers or high pressure water to destroy the fat. The BodyTite Liposuction. Our Vaser Certified doctors use high frequency sound vibrations to safely and effectively destroy the problematic fat pockets in your body. The high "ultra-sonic" frequencies are known to create a slight tickling sensation.
Thai Medical offer high caliber Bodysculpting with the top plastic surgeons in Thailand. Our doctors are medically certified in the use of Vaser ultrasonic probes made by Sound Surgical Technologies "SST" (VASER Manufacturers) in Colorado USA.
SST designs and manufactures
VASER Lipo
VASER Shape
Origins
TouchView
PowerX
VASERsmooth product lines.
The tiny ultrasonic probes are first placed into the targeted areas to allow the fat pockets to be gently broken down without causing extensive discomfort and trauma to the areas surrounding the targeted locations. Our accredited body contouring doctors in Bangkok use the probe vibrations to disengages the colonies of fat cells before they are emulsified with the already infused fluid. Once emulsification starts fat transfer begins by the doctors inserting the vaser micro-cannula suction wand to easily remove emulsified fat and liquid from your body. Our vaser specialist can sometimes place some minor anesthetic into the treated areas to help reduce any post vaser lipo pain. Vaser is also commonly used for male breast reduction "Gynecomastia" and ethnic plastic surgeries and breast reduction surgery.
Vaser Liposuction Reviews and Risks
Vaser Lipo is a very gentle method of fat reduction treatments when compared with other weight loss surgeries we offer in Thailand such as Lap Band. Compared to traditional tumescent lipo, Vaser is generations better in technique and results by allowing trained cosmetic surgeons to better control and precision liposculpting that allows the smooth soft and contoured look you are seeking. This Minimally Invasive procedure was designed to to loosen fat while preserving and protecting the surrounding areas. Vaser helps accomplish this by using the special saline solution and ultrasonic sound waves to produce much less trauma, bleeding and bruising that results in very little downtime.
Suitable Areas for VASER Lipo
Some Areas Well Suited for Vaser include:
Upper and Lower Abdomens
Liposuction for Legs and Thighs
Knee Lipo
Love Handles and Sides
Vaser for Arms (Upper and Lower)
Chest Areas (Male and Female)
Vaser for Face and Chin Liposuction
Neck Liposuction
Butt Enhancement
Length of Treatment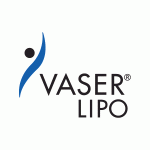 Depending on the total areas needing treatment your procedure will be performed at our private clinic in Bangkok or for multiple areas or multiple-treatment will take place at one of our accredited and modern hospitals in Thailand. Our private clinic is a great option for those looking for only a few areas or for more competitive prices without compromising in quality. Depending on the number of areas being treated, General anesthesia is preferred for optimal results. Our clients always have the option of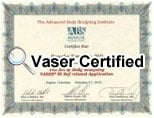 local sedation but may limited on total areas that can be treated. Wearing compression garments after any liposuction is HIGHLY advised and should be worn daily for atlas 14 days/nights after treatment to help maximize your final results. Basic compression garments will be provided with most treatments but custom garments can also be purchased in Bangkok starting from 2000 THB to 6000 THB (Thai Baht) depending on domestic vs imported garments. If large volumes of fat are removed, our vaser doctors may need additional fluid drains (2-3 days) to prevent any excess fluids from accumulating. The results should be immediate but your new body wont completely finalize for 2-3 months after the initial treatment.
What is The Recommended Stay ?