Thailand are usually performed during mommy makeovers or on older clients that have lost fullness due to breastfeeding or those that lost fullness due to the natural aging process.
 Incision Options for Breast Implants:
Thai Medical offers several Incisions options in very inconspicuous areas to eliminate any visible scarring.
Implant Incision Areas:

Inframammary Incision

Periareolar Incision


Transaxillary incisions

Our expert surgeons will discuss in detail which incision points are best for your specific needs and desired outcomes. To learn more about which technique is right for you please contact us today.

Before & After Pictures | Breast Enlargement in Thailand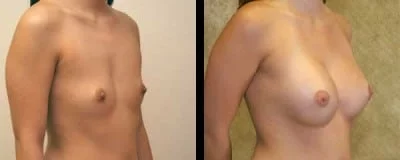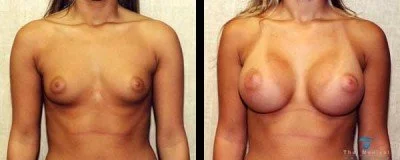 Breast Augmentation Prices in Thailand
If you're looking to have quality "boob job in Thailand" you will most likely want to know what the procedure and travel will cost. Prices for having high quality breast augmentation using genuine imported Implants can vary widely. Some primary factors that will contribute to the actual and total cost of having breast augmentation surgery in Thailand includes the cost of the Genuine Imported breast implant where you live, surgery-related expenses (like anesthesia), and your surgeon's fees.
****Warning – Please do not settle for imitation or "knock off" Chinese made breast implants as the materials are sub-standard and long term use can be very dangerous. Insist on Genuine Implants by Requesting documentation that certifies the origin and authenticity of each implant.
All our Implants come are authentic and come with warranties that add significant value over the long term. To get actual prices our doctors will need to conduct a virtual consultation using your images and short medical question form. Once your request has been properly reviewed by one of our breast augmentation doctors we can provide you with FIXED costs including options for travel needs.
Our "No-Hassle" Price Guarantee includes all surgical related expenses such as:
Cost of Genuine Imported Implants

All pre-op medical tests and lab fees

Private Clinic or Hospital facility fees

General or Local Anesthesia fees

Any Prescriptions for medication after surgery

Post-surgical Compression Garments ( Custom fitted garments also available at additional charge )
Your complimentary online consultation are completed in strict confidence. There are ZERO HIDDEN COSTS. We don't like any surprises and neither should you!.
Please Note. Our Prices do not include costs for Airfare to Thailand.
For more information about having breast augmentation surgery in Thailand, Please contact us today.
"Shape your Dreams into Reality with Thai Medical"
Here is Step One