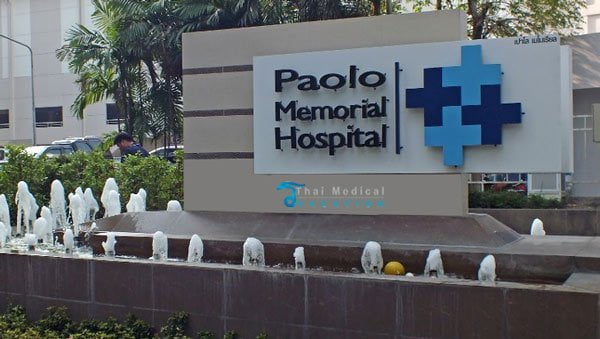 Paolo Memorial Hospital Phaholyothin
With the rising cost of medical services through out the world, medical tourists are eyeing Bangkok with the hope of finding high quality medical services at a lower cost. Thailand is one of the top Asian countries when it comes to medical tourism. A lot of Americans and Europeans are turning to Bangkok, Thailand when it comes to cheaper but state-of-the-art medical facilities.
Languages Supported at Paolo Hospital Bangkok:
English,Thai, and Arabic
Among the better choices of quality hospitals in Bangkok is Paolo Memorial Hospital. It is a 265 bed capacity private hospital that is founded in late 1969. It is easily accessible and offers a wide range of health services. Paolo Memorial Hospital is known for its expert team of medical professionals, complete medical facilities and good accommodation services. It has actually received several accreditations including:
ISO 9001:2000
Total Quality Management Award
Hospital Accreditation (HA)
Hospital Quality Certification and Assurance from the Institute of Hospital Quality Improvement and Accreditation.
HACCP
Hazard Analysis and Critical Control Points system for ensuring clean and safe food for consumers.
ISO 14001
Environmental Management Quality Standard System.
OHSAS 18001
Occupational Health and Safety Quality Standard System.
ISO 15189
A quality standard system which provides accreditation for laboratories according to Department of Medical Sciences quality standards.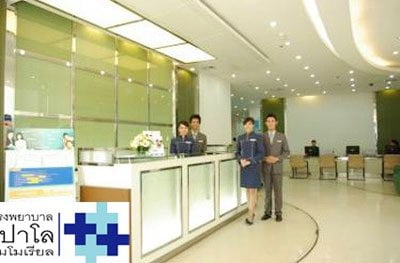 Paolo Memorial Hospital in Bangkok Specialties and Departments:
Bone Joints & Arthroplasty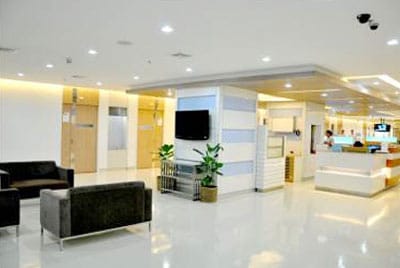 Liver and G.I. Center in Bangkok:
Gastritis and peptic ulcers
Gastroenteritis
Intestinal cancer
Gastric cancer
Gastrointestinal infection
Hepatitis
Gall stones
Liver cancer
Dental care in Paolo Bangkok:
General and pediatric dentistry
Endodontics & periodontrics
Maxofacial and oral surgery
Prosthodontics
Occlusion and temporamanibular disorder
Orthondontics
Paolo Hospital Bangkok Video
Currently, Paolo Memorial Hospital attends to a wide variety of diseases. Their medical staff is composed of doctors with various specializations. On top of these, rest assured that all staff members are accommodating and very professional. Ethical values are strictly upheld by every staff member, so you can be sure that your information is kept confidential. Continuous academic programs are also attended by doctors to ensure that they are updated in the newest trends in healthcare.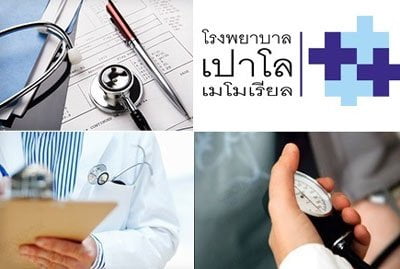 If you are coming from abroad, rest assured that there will be members of the staff who are fluent in English and can assist you with everything you need. There is also a systematic process employed in catering to the patients. You do not need to fall in long queues to meet a physician. Physical assessment and health history taking is thoroughly done during consultation. Should there be a need for certain diagnostic procedure, you can easily be referred to their respective facilities and results can be obtained on the same day.
Other amenities such as coffee shops and gift stores are also located on the ground floor. A lot of testimonials from satisfied Thai clients can be found online (many are in Thai only), you will see how satisfying their visit in Paolo Memorial Hospital was. Westerners are always very satisfied with the quality of care offered in a price that's light on the pocketbook.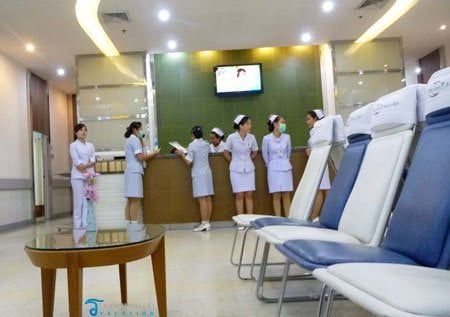 Health is wealth indeed. It is of utmost importance that people take care of their health because the price they have to pay to restore their health when they're sick can be really high. Good thing, Thai Medical clients have easy access to high-quality medical health services can be obtained from the undisputed medical tourism capital of the world Bangkok, Thailand. Americans,Aussies,Brits and Japanese visitors coming to Thailand should definitely take advantage of the the fantastic medical services that we offer. You will be delighted with the service, culture and warm accommodation from Thai medical approved hospitals in Thailand.
To learn more about current promotions and specialties at Paolo Memorial hospital in Bangkok please contact us today.