InFertility Treatments, PGD Testing and IVF in Thailand
UPDATED March 15,2021 – Infertility touches many lives. It is believed to be affecting as many as one in five couples today. Thanks to modern medicine and the latest in Preimplantation Genetic Testing or PGD and ART or assisted reproductive Technology. Thai Medical is making Infertility treatments an affordable reality for couples,women and men around the globe.
"Childbirth is more admirable than conquest, more amazing than self-defense, and as courageous as either one."
Gloria Steinem
Thai Medical PGD and IVF treatments in Thailand can help find a safe, high-quality and affordable PGD IVF services at our fertility center.
The Use of PGD testing & IVF treatment for Recurrent IVF Failure is very common. 
Most couples consideration for gender selection or Preimplantation Genetic Testing PGD IVF have one of the following conditions:
Have Prior IVF failures
Have Premature ovarian failure or premature menopause
Have Had Repeat miscarriages
Have Previous Conception with chromosomally abnormal child and/or fetus
Have POS or Polycystic ovary syndrome
Has a Maternal age over 38
Hereditary medical condition in the parents or in a prior child
Shown Previous History with OHS or ovarian hyperstimulation syndrome
Has Had Multiple births with desire to transfer just one embryo or a need for donor oocytes due to Turner's syndrome
Has Two or more children of the same gender ie sex selection or  Preimplantation Genetic Testing in Thailand for family balancing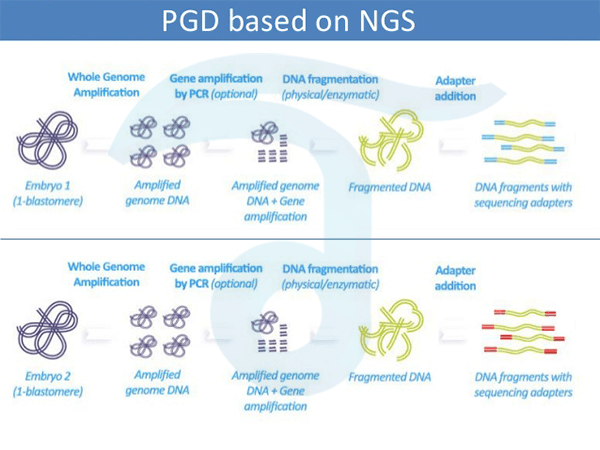 Thai Medical offers dedicated Preimplantation Genetic Testing with a team of PGD IVF specialists offering a complete range of PGD IVF services, including:
PGD & IVF Assisted Hatching (AH)
Ovulation Induction (OI)
Assisted Insemination (AI)
In Vitro Fertilization – IVF in Bangkok
Intracytoplasmatic Sperm Injection  (ICSI)
Assisted Reproductive Technology (ART)
Zygote Intrafallopian Transfer
Intrauterine Insemination  (IUI)
Gamete Intrafallopian Transfer (GIFT)
Frozen Emybryo Transfer in (FET)
Egg Vitrification/freezing
Egg Storage Options with Stem Cell Banking
Pre-Implantation Genetic Diagnosis
Gender Selection/Family Balancing
Surrogacy Options
TMV welcomes the opportunity to give you the complete information package about having Preimplantation Genetic Testing or PDG IVF treatment that you need to
make the most informed decision as you consider your treatment for Infertility.
With nearly 10 years of experience helping parents achieve their dreams, we offer complete medical tours to Thailand so you can combine treatments in one single trip. Thai Medical offers a wide variety of treatments for both daddies and mommies including cosmetic surgery, surgical facelifts, non-surgical facelifts, necklift, minimally invasive liposuction such as Vaser,Bodytite or Non-Surgical liposuction such as Coolsculpting.  Other treatments include hair transplants, dental implants, total bodylift surgery, butt enhancements, breast augmentation using implants to achieve breast lifting, correcting tuberous breasts or non-invasive stem cell breast augmentation.
Medical Evaluation
Communication, Trust and confidence are necessary to help ensure a successful PDG or IVF experience. We encourage our clients to ask all questions he/she may have. We will take the time needed to answer them to your satisfaction to ensure you have a successful IVF treatments with Thai Medical.
"Your Journey of 1000 KM Starts with a Single Step"