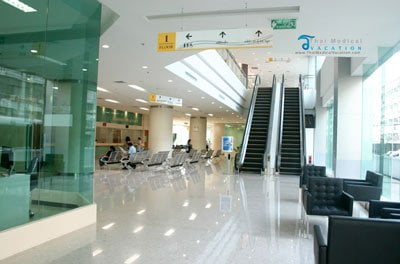 Ram hospital has physicians and surgeons who specialize in various fields. They are internationally-trained and have credentials from JCI,ISO 9001 and HA. The sister hospitals of Ramkhamhaeng Hospital and the Ram Hospital Group are:
ChiangMai Ram 2 Hospital
Phayao Ram Hospital
Khelang Nakorn-Ram Hospital
Ramkhamhaeng hospital specializes in heart surgery, cosmetic surgery, oncology, sleep clinic, hip and knee replacement, dental clinic, including dental implants in Thailand, laser surgery clinic, fertility clinic and many more. Patients will surely find a competitive medical package suited for their needs. Plus, they get to enjoy the tropical and lush green beauty of Thailand during their visit.
Bangkapi Canals near Ramkamheng Hospital Video
[jwplayer mediaid="9530″]
Many asians and westerners go to Ramkhamhaeng hospital for cosmetic surgeries. One of the main reasons for this is because cosmetic surgeries are elective surgeries and thus are usually not covered by health insurance.