Saint Louis Hospital
Saint Louis Hospital in Bangkok Thailand is also widely known as St.Louis Children's Hospital, is a Non-Profit private hospital and healthcare facility that treats both out-patients and in-patients. St Louis Hospital was initially established by the late Archbishop Louis Vey, Apostolic Vicar of Roman Catholic Mission in Siam in Sept 15, 1898. This was during the reign of King Chulalongkorn of Siam. The sister of Saint Paul de Chartres were assigned to manage the hospital under the philosophy of "Where there is Mercy, there is God" 

Saint Louis Hospital Video
[jwplayer mediaid="8171″]
Saint Louis Hospital is today run by highly specialized medical professionals, nurses, and a medical research division emphasizing in offering 360 degree comprehensive care focusing on the needs of the patients. The medical facility provides a variety of modern high-technology equipment and safety assurance for complete medical diagnosis and treatment protocols. The Saint Louis Hospital boasts of comfy air-conditioned waiting rooms for patients equipped with modern conveniences in a private environment. The hospitals German engineered Operating Rooms operate under hyper sterilized conditions throughout all operations. All safety conditions in any leading hospital on the planet can be found at Saint Louis Hospital Bangkok 24 hours a day 7 days a week.
Saint Louis Hospital Map and Address
[google-map-v3 shortcodeid="055effcdfc" width="650″ height="350″ zoom="12″ maptype="roadmap" mapalign="center" directionhint="false" language="default" poweredby="false" maptypecontrol="true" pancontrol="true" zoomcontrol="true" scalecontrol="true" streetviewcontrol="true" scrollwheelcontrol="false" draggable="true" tiltfourtyfive="false" enablegeolocationmarker="false" enablemarkerclustering="false" addmarkermashup="false" addmarkermashupbubble="false" bubbleautopan="true" distanceunits="miles" showbike="false" showtraffic="false" showpanoramio="false"]
Language supported:
Accreditation: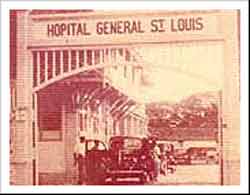 1995-1996: Total Quality Management – TQM
Payment Options:
Master Card
Cash
AMEX
Visa
JCB
Bank Transfer
Personal Cheque

Facilities & Services
Room Type & Facilities:
ICU, CCU, NICU Room
Disease Discrimination Room
Common Room
President Suite
VIP Suite
Single Room
Twins room
Hospital Specialties / Departments:
Department of Medicine
Physical Rehabilitation Center
Nephrologic Clinic
Accident and Emergency Center
Dermatology and Skin Laser Center
Gastrointestinal Clinic
Chinese Trditional Medicine
Eye Clinic
Obstetric Gynecology
Ear Nose& Throat Clinic
Department of Pediatrics
Surgery Department
Dental Center
Heart Institute
Orthopedic Center
Radiology Department
Health Check up Center
Urology Center
General Medicine:
Accident and Emergency Centers
Infectious
Physical Rehabilitation
Psychiatric
Diabetes Geriatrics
Pulmonary and Respiratory
Chinese Traditional Medicines
Neurology
Surgery department
Pediatrics
Obstetric Gynecology
Hematology
Gastrointestinal
Nephrology
Oncology
Endocrinology
Dental Care at St Louis Hospital:
Esthetic Dentistry
Periodontal
Prosthodontics
Oral Medicine
Pediatric Dental
Orthodontics
Occlusion and Temporomandibular Joint
Oral Surgery Unit
Implant Dentistry Unit
Pictures of St Louis Hospital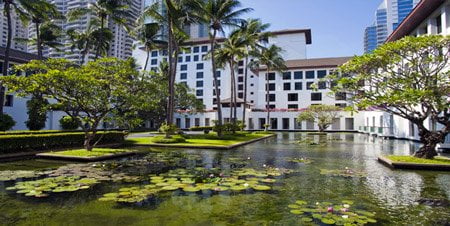 Urology Center:
General urological and all urinary tract problems
Prostate gland: prostatitis
Male infertility
Erectile dysfunction
Benigh enlargement of prostate (BPH) and prostate cancer
Neuropathic bladder (poor control of the bladder associated with neurological diseases)
Urinary calculi
Voiding dysfunction: Incontinence (leakage) of urine and Voiding problems in children, women, men after prostate surgery and in elderly
The Dermatology and Skin Laser Center:
Carbon Dioxide (CO2)
Long pulse Nd-YAG (Lyra)
Pulsed Dye Laser
Smooth Beam
Ruby
Laser
Erbium
YAG (Venus)
Hospital Eye Clinic
 Eye clinic at Saint Louis:
Size measurement of eyeglasses and contact lens with a Lensometer
Size measurement of intraocular lens
Laser projection
Pterygium surgery
Eye nerve examination
General check up with a Slit Lamp Biomicroscope
Treatment of abnormal eyelash
Eyesight and cornea curve examination
Ectropion and Filtering Surgery Laser projection with a Visulas 532
Eye pressure examination
Hordeolum surgery
Eyelid surgery to treat Entropion
Color blindness examination
Visual field examination
Orthopedic Center:
Injury of bone, joints, tendons, nerves and muscles of limbs and spine
Infectious spine diseases, e.g. spine tuberculosis
Arthroscopic surgery for arthropathy
Intervertebral disc diseases, e.g. intervertebral disc herniation witn nerve root compression
Joint replacement surgery
Microsurgery
Congenital deformed spine diseases, e.g. scoliosis, kyphoscoliosis, Spine degenerative disease in the elderly
Nephrologic:
Radiology:
Ultrasound
computerized x-ray
mammogram
Intervention Radiology
general x-ray
bone Densitometry
For more information about St Louis Hospital in Bangkok including promotions,treatments, rates and contact information please Contact Us today.