SMART Laser Lipo in Thailand
Get Genuine SMART Triplex Laser Liposuction in Thailand. Also known as SmartLipo or laser lipolysis, Smart Triplex Liposuction by Cynosure is a one of the most popular laser liposuction treatments for small pockets of fat. The minimally invasive procedure allows for quick and relatively painless fat removal liposuction techniques and gets its name for a high energy laser fiber that is used to "melt" your fat away.
SMARTLipo Video
[jwplayer mediaid="6760″]
Why Laser Liposuction
Smart Lipo is generally considered very minimally-invasive lipo. The powerful device uses small optic fibers that generate heat to destroy fat cells without causing any unnecessary damage to surrounding blood vessels and soft tissues. This treatment is especially effective in helping rid small but hard to reach pockets of fat in the neck,chin,or arms areas. Its also a very safe plastic surgery procedure and was one of the first medical devices to be approved by the USA FDA. SMARTLiposuction is often combined with other treatments such as stem cell breast augmentation to achieve a very drastic full body makeover in as little as 1 week in Bangkok.
Popular Areas For Treatment
SmartLipo is only offered in Bangkok and offers very versatile way to quickly eliminate fat in areas such as: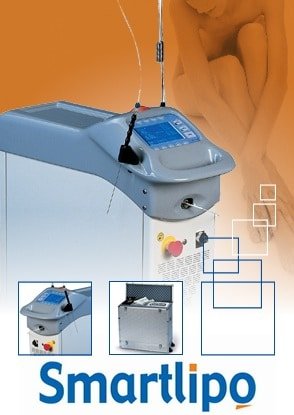 Buttocks

Abdomen and Belly area
Back of the neck above shoulders

Facial areas (Below Neck and Chin)

Waist area, love handles,Saddlebags & Flanks
Hips
Thighs
Pubic Areas
Upper arms 
SmartLipo is also very popular in cosmetic surgery for men, especially for treating areas such gynecomastia or "male breast reduction Thailand" and neck lifts.
Before and After Pictures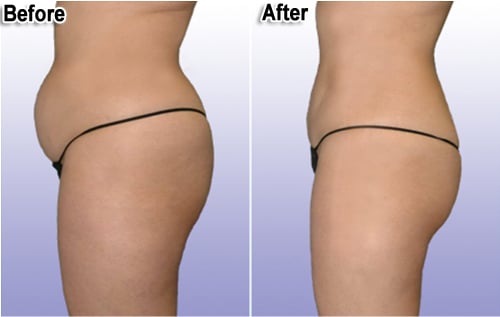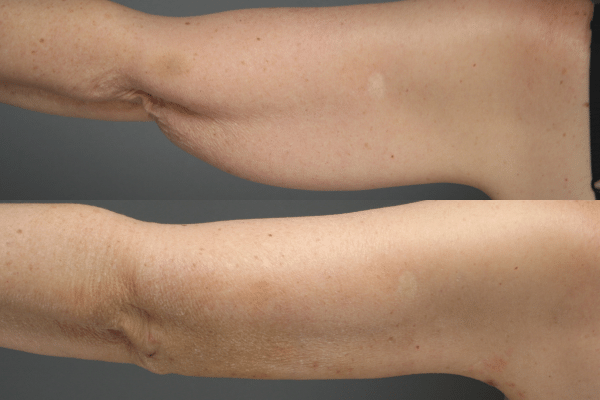 Benefits of Laser Lipo
Smart Laser Lipo offers men and women many benefits including skin tightening, reduced downtime and affordability!. The low cost of having Smart lipo in Bangkok is definitely worth considering when planning on taking a medical vacation to Thailand.
Laser Liposuction Prices
Smart lipo prices in Bangkok vary dramatically depending on the size and location of the areas you want with HUGE discounts offered for multiple areas and treatments. To get actual and FIXED prices with multi-area discounts, please contact us for a complimentary medical review.  Thai Medical can provide you with affordable smart lipo prices  once our doctors have reviewed your basic medical info (allergies etc) and pictures of the areas you would like treated. Please note that this procedure is generally used for precision/delicate/small areas so for larger areas such as the hips or full abdomen we recommend using VASER lipo or the New BodyTite RFAL Lipo. One of the advantages of having Smartlipo in Thailand is the much reduced downtime. For those looking for a 100% non-surgical lipo that requires no anesthesia or overnight hospital stay we recommend using Coolsculpting Liposuction.
More Before and After Pictures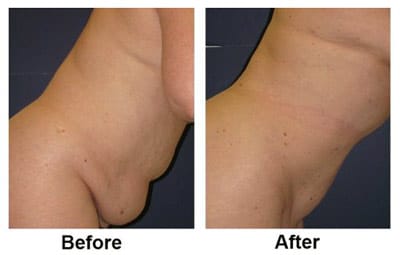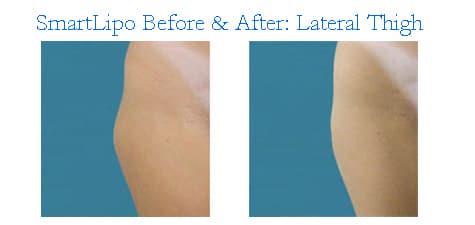 Why Thai Medical
TMV is a trusted organization that uses Genuine SmartLipo Devices. Our smart liposuction doctors are trained by the maker of SmartLipo Cynosure to ensure you will get the best results possible. We also offer "No-Hassle" packages that include 3 or 4 Star accommodations (for 2 people),round-trip airport transportation along with any extra medical related needs at no additional costs. SMART Lipo treatments do require 5-7 nights stay in Bangkok depending on the areas you are wanting treated. To learn more about smart Laser Lipo please contact us today.
"Shape your Dreams into Reality with Thai Medical"