Sorry – Our Packages and Promotions for 2014 are Sold-Out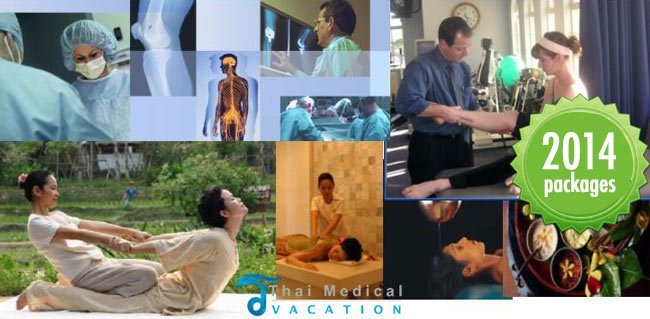 Thai Medical offer you a simple way to get the treatments you want for prices you wont believe. Our "No-Hassle" Promotions have been created to customize your health trips with high-quality medical treatments + Boutique Recovery Hotels + VIP transfer packages. Our simple but effective packages can help make your dreams a reality at prices you wont believe. We have years of experience helping people just like you. From San Diego to Barcelona, Sydney to South Africa,London to Singapore and all around Asia,Europe and the Americas, Our clients have chosen us to ensure they receive the best treatment options for a low price.
2014 No-Hassle Medical Vacation Packages:
Breast Augmentation Packages including Breast Implants and Non-Surgical Stem Cell Breast Augmentation– Promotional Packages Include: Treatment + Hotel + Round-Trip Airport Transportation in Private Car
Liposuction in Thailand Vaser Lipo, BodyTite RFAL, Coolsculpting & SMART Lipo Packages  Include:  Treatment + Recovery Hotel + 2 Way Airport Transfers in Private Car
100% Non-Surgical & GENUINE Zeltiq Coolsculpting Liposuction in Bangkok only!
Rhinoplasty in Thailand Promotional Packages Include Treatment + Hotel + Round-Trip Airport Transfers
Amazing Surgical and Non-Surgical Facelifts in Bangkok – No-Hassle Treatments + Recovery Hotel +All Airport Transfers Included
Tummy Tuck Promotions. No-Hassle Packages Include: Tummy Tuck  + 14 Night Hotel + Round-Trip Airport Transfers
Mommy Makeover in Thailand Promotional Packages Include: Treatments + 10 Night Hotel + Transfers for 2 people
From A to Z – Thai Medical offers Zero-Hassle Medical Packages in Thailand That Include:
Complimentary Online Consultation with Prices from The Top Doctors in Bangkok and Phuket
Treatment Only vs All-Inclusive Medical Vacations – You Pick What You Like
Honest Prices and Complete Breakdown of All Costs
Ground Transportation To and From Hotel to Doctors Included
1 Companion Included in Package Price
Free Wifi + Daily Breakfast With Small Laundry and Shuttle Options for Free
24/7 Medical Assistance During Your Stay in Bangkok and Phuket
Local Smart Phone With Data (Skype) + Thai Sim Card for Only $30 
Thai Translation + Directions Assistance Included
1 Year Followups and Assistance Warranty Included For ALL Treatments 
ALL TMV Approved Medical Treatments in Thailand Include:
Surgical and Medical Fees
Doctors Feed and Hospital Fees
All Anesthesia and Operating Room Fee
All Implants or Prosthetic materials Used
Single Private Hospital Rooms Only If Needed
24/7 Nursing Assistance With Meals Included in overnight Stays
All Meals (Western & Eastern menus)
All Pain Medications and Take Home Medicines
Post-Surgery Check-Ups
1 Year Followup Assistance
*Please note: All No-Hassle Packages and Promotions are Discounted and Need to Be Pre-Paid.
All medical expenses are due only after your Initial face-to-face consultation and hospital/treatment center tours. The treatment centers and network of hospitals in Thailand accept Visa,Mastercard,American Express,Bank Wires and Cash only.  The  prices quoted will be in Thai Baht only. All other currency must be exchanged into Thai Baht before surgery. Please note that we cannot guarantee any prices until payment for the hotel package in paid in full.  All inquires up until that point are handled on a first come first serve basis. Once you have made your bookings, our prices will be guaranteed.
SMOKING WARNING– Smoking has been shown to cause significant delays in recovery with increased risk of infections. Thai Medical strongly recommends stopping ALL smoking atleast 4 weeks before and 4 weeks after your surgery in Thailand to allow your body to heal naturally. To learn more about the most recent Medical Packages or Promotions, please contact us today.
"Shape your Dreams into Reality with Thai Medical"