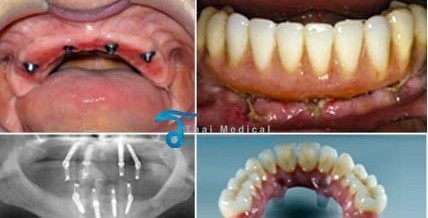 All on 4 Implants are a great solution to change your smile in as little as 1 day. This unique treatment is available in Bangkok and offers a reliable/efficient reconstruction method by just using 4 implants to support an instantly loaded full-arch dental prosthesis.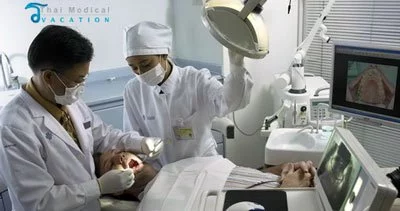 Dental implants for individual teeth can sometime take months to install so thankfully today,There is a much better option for men and women looking for great results in a short time. A brand-new method offers you a nearly 99% percent revival of their chewing potential, with less discomfort and at a much reduced expense. This advanced strategy is called Teeth IN A DAY using All-On-Four dental implants or All-on-Six dental implants.
All on 4 Surgery Video
Benefits of Having All-on-4 Dental Implants in Thailand include:
Reliability with minimal bone shaving
Great medical results
Easy Preparation with NobelGuide treatment principle
Prosthetic versatility
Enhanced effectiveness
The all on 4 and all on 6 dental implants enables the positioning of an entire arc of long-term teeth on the 4 or 6 dental implants. The dental implants are put in such a way that it uses the bone density and strength effectively.
Prior to the development of All-on-4 or all-on-six in Bangkok, clients needed to go with lengthy, uncomfortable and often costly treatments, featuring bone-grafting which required that the bone was readily available to incorporate with their hopeful implants.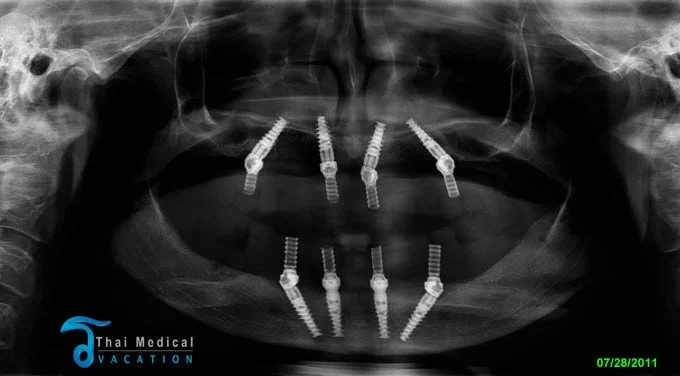 Thailand now provides a simple and inexpensive solution to return your smile in as little as 1 day. The Quality of the treatments we provide is comparable & frequently much better than the most effective dental centers in any major metro on the planet. Our implantologists are all well geared up with many state-of-the-art innovation along with a internationally trained staff and renowned Thai hospitality. Feel free of charge to click any of the links we offer to obtain even more info on all on 4 and all on 6 instant dental implants we offer.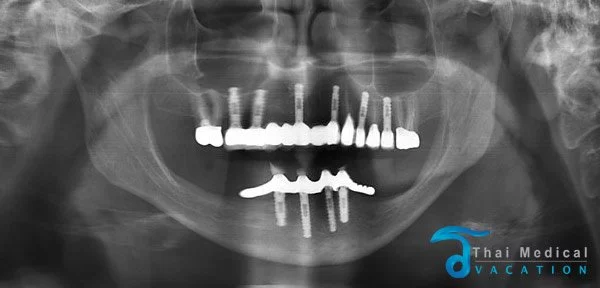 Modern dental care in Thailand is feasible thanks to the development of science and computer-aided surgical strategies. Withmodern CT scanning completely recreating a three-dimensional surgical website and the assistance of Nobel Biocare's CAD/CAM surgical overview, the lives of toothless clients coming to Thailand can easily be improved in a single dental check up appointment. The Thai Medical has teamed up with the dental center of Thailand to provide an innovative computerized method to give unparalleled results due to the fact that we understand precisely where the 4 implants are being placed and the design and production takes care of bridge in advance.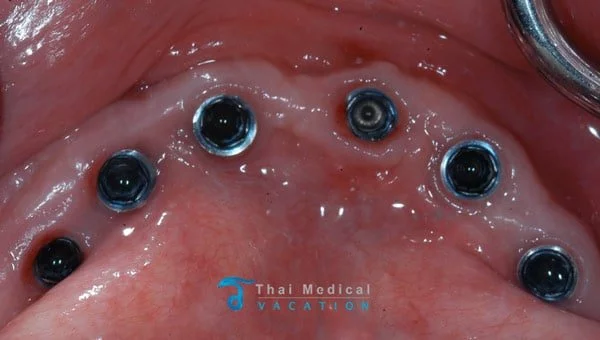 Benefits
With All-on-four and all-on-six dental implants,there are positively:
No Bone Grafting
No Sinus Grafting
No Lift !
No Lacerations
No Suture Positioning
No Downtime or recovery time needed
This strategy has actually transformed the industry of modern dentistry while being the least intrusive and  cost efficient method offered to our international patients with dentures or badly jeopardized teeth.
Thai Medical approved dentists and dental laboratory in Bangkok utilizes the most sophisticated products, devices and methods available anywhere. So if you are looking for an attractive, healthy smile for a price that is affordable, please contact us today.