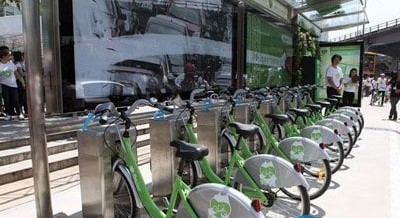 Over 200 bicycles are now available to rent by people in the central part of Bangkok. As of today, there are now over 12 bike rental stations in Bangkok where people can go and rent the bikes from 6 in the morning to midnight.
Bangkok Bicycle Rental Map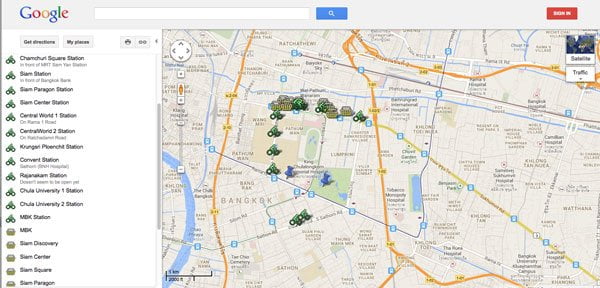 There will be more stations soon with a target to expand from 12 to 50 stations in a span of four months. That will take the number of bicycles up to 330 to 500. Bicycling is a perfect way to avoid the annoying traffic in Bangkok. The only real concern with this project is the lack of proper bicycle lanes, but with this project, that is expected to be dealt with soon.
Renting the bicycle is very affordable. It is free for the first 15 minutes. A person will be charged 10 baht for a 45 minutes use, 20 baht (less than $1 Dollar) for 3 hours. A full day rental is 100 baht (Around $3 Dollars). This is pretty cheap considering a person can pay more than 100 baht just for a short cab ride.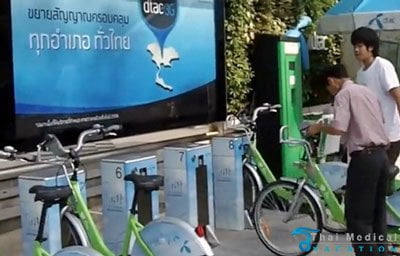 Bikes can be returned in any of the stations regardless of where you rented it. Bikes are perfect because not only is it a good type of cardio exercise, it will get you out of traffic and it won't contribute to the pollution.
To learn more about "Pan Pan" Bike rentals in Bangkok or about taking a medical vacation to Thailand please contact us today.