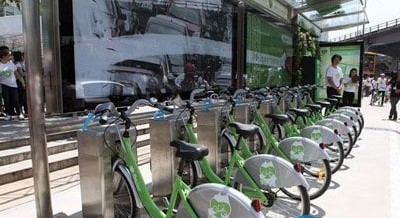 Bangkok is known for being an exciting and colorful city full of surprises. The Thai culture is rich in tradition but Bangkok is a very modernized city and is home to more than 10 million people. With the amount of people living in Bangkok, going from one place to another has always been a major issue for a long time. Terrible is an understatement when it comes to describing the traffic in Bangkok, a person can easily get stuck on the road for hours trying to get to a destination that would normally take 15 minutes.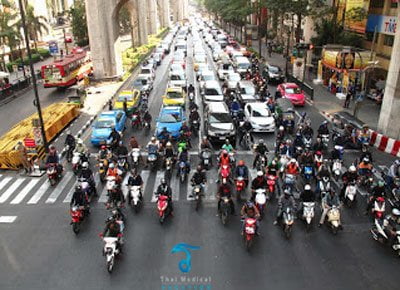 Bangkok's traffic sure is notorious but the Thai Transportation authorities are aware of this which is why Bangkok also has one of the most impressive and modern public transportation systems in Asia. The city boasts of their BTS Skytrain and MRT Subway system, both of which are connected to the main business areas in the city, shopping centers, and tourist attractions. As impressive as that is, it can not accommodate 10 million people all at the same time.
Video About The New Bike Rental Program
[jwplayer config="bigscreen480640″ mediaid="10229″]
The BTS and the MRT isn't the only way to get around Bangkok. Millions of residents own a private car, those who don't have the option to take taxis, tuktuks or motorbikes. Bangkok is a really big city; it was once known as the Venice of Asia because of the boats used as a major transportation in canals but now most of these are paved over for roads. Car sales have hit an all time high and this only means more traffic problems in the city. This is the case even if this concrete jungle is now filled with more elevated freeways.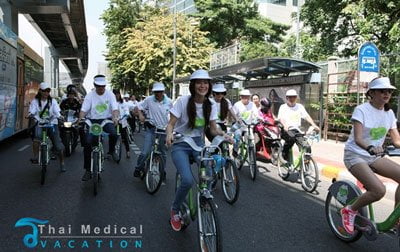 Not only is the city facing heavy traffic situations each day, it is also dealing with terrible air pollution. This has been recognized by the Thai Cycling for Health Association, they are teaming up with the Bangkok Metropolitan Administration for a better and more environmental friendly way to move from one place to another. On May 1st of 2013, The bike rental project called "Pun-Pun" was launched in central Bangkok.