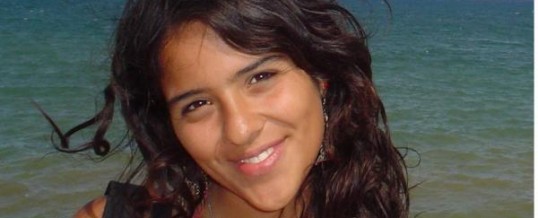 By Yiannis Rekuc
In May of 2011 I took my first cosmetic tour and journeyed to Thailand from Sydney to have breast implants and some minor cosmetic dentistry (laser teeth whitening). Not only am I extremely pleased with the results but I saved about $3,300 AUD and got a great vacation to boot!
At first I was concerned about exactly what the standard of care would be as with Thai hospitals however after conducting some investigation via the internet and talking with people on online forums I found Thai Medical. I also learned that Thailand attracts visitors all over the world and possess outstanding reputations when it comes to health care. I also uncovered some reports about health risks and bad results from unqualified surgeons but these were limited to 2 or 3 repeat offenders. Thai Medical helped me avoid the questionable practitioners by giving me the honest truth about which doctor is good and which ones to avoid.
My cosmetic tour was pretty smooth thanks to the wonderful staff at TMV. They answered all my questions and Lala helped arrange all the appointments and pickups. I decided on Dr Somchai as my plastic surgeon. My factors were his years of experience and dozens of positive reviews and TMV helped confirm my findings about the best cosmetic surgeons in Thailand. While I found that very few Thai people speak english and most were pretty shy, but all the staff at TMV and the hospital were fluent and very helpful. I was also very impressed by how positive and pleasant the majority of Thai people are. It was nice to be looked after. I would never get that kind of personal treatment back home. I decided on the 200cc "Gummi Implants" what are newest and most natural looking but also the costliest option. (still about 40% cheaper than back home)
The hospital was like a hotel and one of the nicest hospital i have ever seen. The facilities looked less than 5 years old even though i was told the hospital had opened in 1981.
I had a similar good experience with the dentist that TMV recommended. The location was in the heart of Bangkok overlooking Siam Square the main shopping area. I paid $200 for the cool laser teeth whitening and Ive gotten dozens of compliments on my shiny new smile. I had to cancel my first appointment because it was too soon after my breast surgery but they were happy to reschedule.
The hotel i choose was also amazing. I searched from TMV's list of over 800 of the Best hotels in Bangkok and found a 4 star gem for less than $30 a night! It included breakfast and a free tuk-tuk shuttle to the sky train station.
I'd definitely take another cosmetic tour to Thailand again. The value for my money is unbeatable anywhere. I want to have some more dental work and maybe some botox on my next trip. The land of smiles made a believer out of me in less than 7 days.