If you are looking to experience a Thai Medical Holiday  it is important for you to first understand a little bit about the Kingdom of Thailand. This is a beautiful country located in the heart of South East Asia.Here is a quick video about taking a medical holiday trip to Thailand.

The current population is around 64 million people. The capital of Thailand is Bangkok. Thailand's reputation has been earned though centuries of gracious hospitality, delicious food and dedication to overall quality of life. Did we forget to mention world-class beaches and 2 hour Thai Massages? Some of the cities people like to visit while on their Thai Medical Vacation include: The Ancient City of Ayutthaya, Pattaya, Bangkok, Phuket, Krabi, Chiang Mai, and Ko Samui.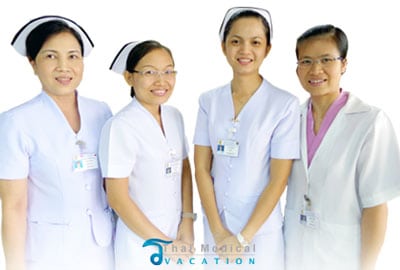 What is a Thai Medical Holiday?
The concept of a medical holiday refers to traveling across international borders in order to obtain health or wellness related services in Thailand. This is normally combined with a typical holidays/vacation experience. The variety of available services run the entire spectrum of human needs from the basic health screenings to the more complex treatments like heart transplants, and everything in between.
Specialized Thai Medical treatments range from Elective Aesthetic Surgeries, Drug and Alcohol Retreats, Heart transplants, Dental surgery, Complete Knee and Joint Replacements operations to name a few. One of the overwhelming reasons why the Thai Medical has become so popular is due to the astronomical cost increases in Medical and Elective Health Care services around the world. Even powerful nations like the US are unable to provide basic medical care for millions of its citizens resulting in American citizens resorting to intentional crimes in hopes of getting arrested to receive the mandatory free healthcare provided for the inmates. Many Canadians and Europeans also have to face wait times of 6-12 months to receive treatments. These are choices we shouldn't have to make.
People having to face such decisions should really consider taking a Thai Medical Holiday to receive the high quality medical services they need at affordable prices that don't burden their families for decades to come. The overall value and benefits of a Thai Medical are really highlighted well for many within the West and the Middle East, it has become increasingly clear why more and more people are seeing the advantages of taking a Medical holiday when they are in need of medical services that may not be readily available to them in their home country, or that may not be financially available to them, or for those looking for a minor nip and tuck during their holidays in Thailand.