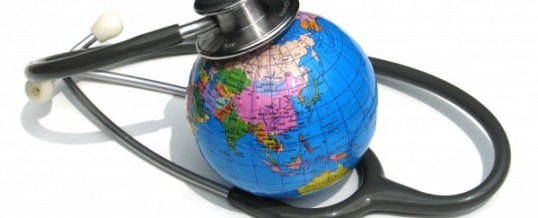 Medical tours are now the fastest growing service in the international business sector. This phenomenal growth can be attributed to many factors like the consistant overall GDP growth over the last 10 years in developing countries throughout the world, Thailand in particular, has long embraced this popular practice to entice international patients who seek quality advanced medical solutions such as stem cell therapy, orthopedic care,dental treatment, heart ailments, eye and skin care, transgender operations, weightloss and many other types of medical procedures. Medical Tours Thailand offers a wide range of medical services for medical travelers ensuring that they will receive the best treatment avail that follows the International medical standard as set by ISO (International Standards Organization) and other world-renowned medical organizations like JCI.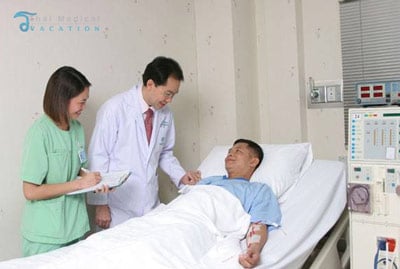 According to Thailand Business News, it was recorded that about one and a half million medical tourists had visited Thailand, which a large number came from the North American and European countries, thus making the country as the number one medical travel destination in Asia. The number was tallied in 2010 and it is also believed that it will double in the next five years due to the massive campaign of the Thai government in promoting the business practice, hence encouraging more professional medical practitioners working abroad to shift their profession in Thailand.
Among the places in the country where most internationally-accredited hospitals and high-standard health facilities dwell are in Bangkok, Chiang Mai, Koh Samui, Phuket, and Pattaya. Most of the medical institutions are recognized by the US-based Joint Commission International or JCI, and one good example is the Bangkok Hospital Medical Center (BHMC) which specializes in treating patients who have cardiovascular and heart problems as well as cancer. BHMC is just one of the four hospitals accredited with Clinical Care Program Certification; this only shows that patients are guaranteed of obtaining the excellent medical services to cure their particular medical condition.
Medical Tours in Thailand also tender to low-priced medical treatments for medical tourists, which are more less than half the cost, compared to local prices at their own country. This is one of the reasons Thailand was chosen as the number one destination for casual travelers and medical tourists seeking the latest and least expensive medical solutions.
Most of the medical personnel in every accredited hospital are certified and well trained at their respective specializations and achieved thousands of successful results as a result of the years of dedicated excellence from many internationally-recognized medical institutes around the globe. Aside from highly-experience doctors and nursing staffs, each medical facility is outfitted with the latest medical technology and state-of-the-art laboratories. Today, 14 hospitals in Thailand are offering superior medical services, and all of them have the accreditation from JCI.