circulate the stem cells to the areas under stress through a process called "Homing" Peripheral Blood CD34+ Stem Cells help induce angiogenesis in areas of Cerebral Hypoperfusion for Autistic patients. The angiogenesis therapy helps the blood flow and oxygen to the brain thus returning the nervous system to function normally as it should.
Correction of Immune System
The treatment of immune dysregulation for autism spectrum disorders is expected to profoundly help influence neurological function. The ability of the Enriched Mesenchymal Cells to suppress the pathological immune responses or inflammations and to help stimulate haematopoiesis or "blood cell regeneration" which eventually leads to the treatment of reduced T cell numbers that are associated with Autism spectrum disorders.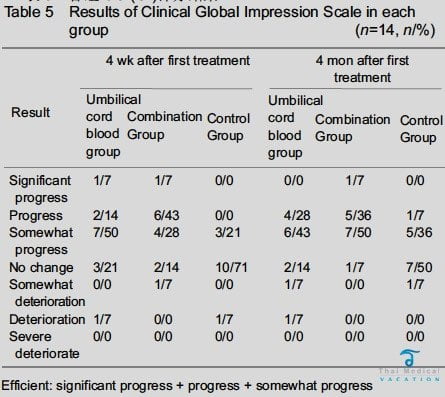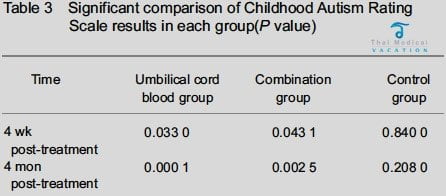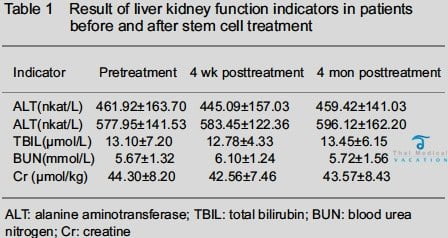 Is The Treatment Safe?
The Thai Medical Treatment for Autism Spectrum uses the patient's own stem cells or HLA matched allogeneic stem cells to ensure proper safety. Autologous stem cells are typically derived from peripheral blood or adipose fat tissue stem cells. The safe treatment eliminates any risk of immune-mediated rejection by nearly 99% but not all children are good candidates for the autologous treatment. Our treatment facility in Bangkok is GMP approved for the use of hematopoietic stem cells and all cells are pre-tested for effectiveness and safety with certifications provided. All your labwork and blood panels will be taken at one of the best hospitals in Thailand will be provided to you free of charge.
Please note that not every child is a good candidate for our Treatment for Autism Using Stem Cells. Our doctors and behavioral specialists will need to better understand the child's' current and historical medical conditions before offering a treatment solution. 
 Cost of Treating Autism With Stem Cells in Thailand
Our Stem Cell Therapy for the Treatment of Autism will require 14-21 nights in Bangkok  and consists of the following phrases:
Eligibility (Application based on actual current/historical medical condition)
Adult Stem Cells Collection, Processing and Expansion
Treatment Regime for Curing Autism
Follow up after 1 week and finally return home.
The cost of the entire 14-21 day protocol will depend on the child's' condition and medical needs. Children with severe cases or Rhetts may require additional treatment 6-12 months following to ensure sustainable results. We also offer families all-Inclusive packages that include the cost of the medical treatment and 14-21 nights in a recovery hotel near the treatment center and all ground transportation once you arrive in Bangkok. Our packages are good for 2 people at no additional cost.
Check Availability Today
Thai Medical is a trusted organization that can guide you through every step of the treatment and inquiry process and assists our international patients with both medical and non-medical aspects of your medical trip at no extra cost.  We are the leading provider of regenerative medical procedures in Thailand and offer a wide variety of enriched cell treatments including treatments for spinal cord injuries, brain injuries,kidney disease,diabetes, heart disease and arthritis.  We also offer many non-critical cosmetic stem cell therapies such as treatment for ED,stem cell breast enlargements and the new non-surgical stem cell face lift. To learn more about our new stem cell infused therapy for autism please contact us today.
"Shape your Dreams into Reality with Thai Medical"