Thailand Tourist Visa Exemptions 
Total of 30 days is permitted For the Following Passport Holders -Visa on Arrivals 
Austria

Australia

Bahrain

Belgium

Brazil 

Brunei Darussalam  

Canada

Denmark

France

Finland 

Greece

Germany 

Hong Kong

Italy

Indonesia 

Ireland 

Iceland 

Israel 

Japan 

South Korea

Kuwait

Luxembourg

Malaysia

Monaco

Netherlands 

New Zealand 

Norway 

Oman

Peru 

Philippines 

Portugal 

Qatar

Spain 

Singapore

Sweden

South Africa 

Switzerland 

Turkey

United States of America 

United Arab Emirates

United Kingdom 

Vietnam
Passport holders of all other nations can apply for a tourist visa at the counsulate or embassies where they reside before they arrive to Thailand.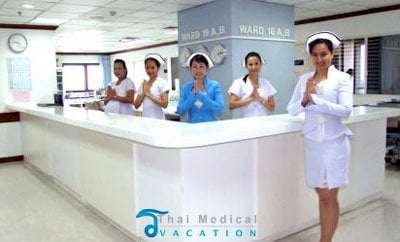 VISA Verification Letters from TMV:
Thai Medical Vacation can provide our clients with a treatment verification letter if needed. Please contact us with details
Bangkok and Phuket International Airport Immigration and Customs:
Please present the supporting documents confirming the scheduled operation upon request. Please do not carry any unnecessary drugs or dangerous objects in your luggage.