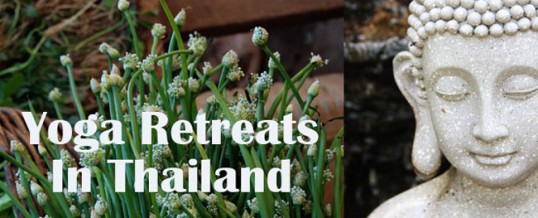 Yoga has gained popularity around the world for the past decade because of the proven health benefits that goes along with its simple methodology. People who have hit the yoga mat in the past can all attest to feeling stronger and even happier in as little as 1 hour after their yoga session, this is why so many people are wanting to give it a try.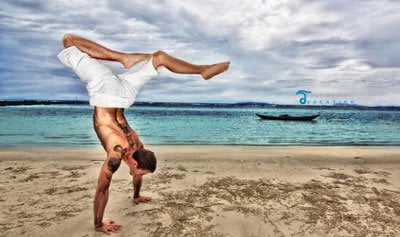 Yoga originated in India over 5200 years ago and is part of the traditional practice of Hinduism and Buddhism but these days, it is now practiced as a form or exercise or a therapy for a wide variety of medical ailments. There are different styles and practices and of yoga and all of these have positive outcome such as improvement in strength, balance and flexibility, stress reliever, increase in energy and better sleeping.
Popular Types of Yoga Retreats in Thailand
Bikram Yoga
Iyengar Yoga
Ashtanga Yoga
Hatha Yoga
Vinyasa Yoga
Thai people are firm believers that if you have a balanced body and mind, then you are considered healthy. Yoga is actively promoted in Thai culture resulting in active participation in yoga exercises regularly. Thai and western practitioners of yoga to help them feel complete, strong and whole. This is what makes Thailand a perfect place to go to come for a medical vacation to learn yoga.
Thai Yoga Massage Video
[jwplayer mediaid="9508″]
Thai Island Yoga Retreats
There are many types of yoga retreat centers in Thailand; most of these centers are located in the South Thailand islands like Koh Samui, Koh Paghnan, Koh Yao, Chiang Mai, Chiang Rai and Bangkok. Imagine spending 3-21 days living and breathing yoga in one of the most gorgeous places on earth. What better backdrop while learning different poses that will help energize your body, mind and spirit that the gorgeous view across the oceans.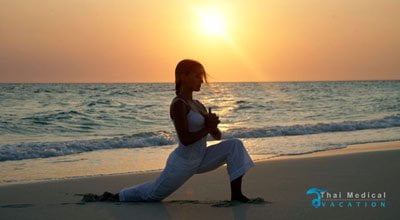 Best Yoga Retreats in Thailand
Going on a yoga retreat in Thailand is the perfect combination of holiday and learning. Most retreats last for a full week; some can go longer. A full week retreat can cost from $600 to $3500 dollars depending on the scope of the course and how luxurious the place is. This rate includes the full yoga program, accommodation and meals 3 times a day.
A regular program begins with a quick orientation and introduction to yoga instructors. Days will be spent learning yoga for at least 5 hours, the rest of the time are spent doing activities that compliment yoga practices. Students are also given their personal time to do whatever they want. This is perfect because there is so much of Thailand to discover.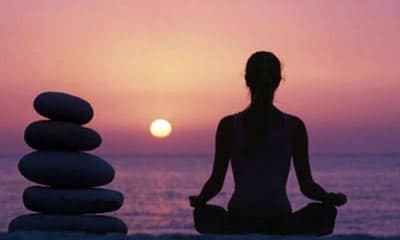 These retreats are held in beautiful resorts with large spaces for yoga sessions. Students are provided a room (single or shared) that is fully equipped with modern amenities like air conditioning, hot shower, and phone. Some of the programs Thai Medical recommends include free spa sessions and free use of steam rooms. Every yoga center are different and programs offered differ from each other.
Yoga retreats are not just for people who have been practicing yoga for a long time. It is for everyone who wants to learn or improve their skills. It can be done alone, with a friend, a lover or group of people, these retreats cater to everyone.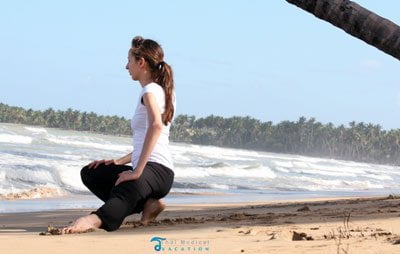 Practicing yoga is one way to change your life in a positive way. Your body and mind will benefit from it. If you are looking for a way to spend your holiday learning about yourself, your body and your spirit, then heading over to Thailand and joining a yoga retreat is one of the best experiences you will have in your life.
To learn more about health and wellness retreats such as yoga holidays in Thailand please contact us today.