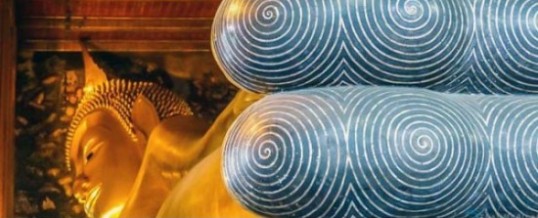 The Tourism Authority of Thailand (TAT) has just set up a new low cost web-based travel insurance program called the "Thailand Travel Shield."
Starting July 25th, 2015 TAT offer the new travel insurance package to Thailand with four of the largest Thai insurance companies:
Chao Phaya Insurance
Siam City Insurance
All four underwriters are publicly listed corporations based in Thailand.
The new insurance product comes as welcoming news to many medical tourists and visitors coming to Bangkok,Phuket and Chiang Mai as the affordable insurance covers a wide range of unforeseen incidents including trip cancellations, injuries, loss or damage of luggage, loss or damage to personal possessions, crisis hotel accommodation,cancelled flights and much more.
The travel insurance policies will seek to provide immediate coverage from 1,000,000 Baht to 2,000,000 Baht depending on the scope of coverage desired. The 1,000,00 MM Baht coverage starts at only 650 Baht while the 2,000,000 Baht product is selling for only 1,100 Baht.


The span of coverage ranges based on the policy but will be valid for up to 60 days. Additional "Annual Coverages" are also available to frequent visitors to Thailand. The start of the travel insurance package comes at a good time after the recent political unrest that hampered with many peoples plans to visit the Kingdom for healthcare or holidays. The insurance can be purchased online directly from the insurance companies through their web site: https://online.muangthaiinsurance.com/webapps/mti/secure_apps/MTIProducts.aspx
TAT has also started work on the development of an alternate insurance system for businesses in Thailand that rely on tourism such as hotels and resorts. The goal of the program is to ensure that all travellers enjoy their visit to the kingdom without fear. Should anything go wrong politically or otherwise, they will be covered.
Moreover, insurance beneficiaries can also benefit from a 24 hour crisis support hotline provided Allianz Global Assistance.Thai Medical and Travel Assistance Services hotline allows visitors to get up to the minute pre-trip information; such as, inoculation requirements,current weather, Thai Baht exchange rates, basic medical advice, medical treatment provider referrals, support in the event of loss of baggage, support in the event of lost passport,Thai Visa requirements and embassy referrals.
Thai Travel Insurance Conditions
Persons between the ages of 1-70 years are insurable
Choice of individual trip coverage or annual cover plan for frequent visitors
Coverage up to 60 days in any single trip both in individual trip cover plan and annual cover plan.
24-hours coverage during your trip
No medical examination required
Visitors interested in participating in the new travel insurance scheme should note the fine print in the coverage to learn about what activities are prohibited or excluded from the insurance coverage. Injuries or accidents caused by the effects of alcohol, injuries due to extreme sports, motorcycles or acts of public neusince such as fighting in public will disqualify people from making an insurance claim.
To learn more about travel insurance for Thailand please contact us today.