Yanhee Hospital Bkk
Yanhee Hospital was established in 1984 to provide affordable medical services for local and international patients. Yanhee is one of the largest healthcare facilities in Asia with a focus on gender change cosmetic surgeries. With nearly 30 years of quality service, Yanhee has expanded to help many customers from all corners of the world. UPDATED Sep 6th, 2016
Yanhee is a multi-service healthcare facility on the outskirts of Bangkok, Thailand. Yanhee specialized in a broad range of medical and plastic surgeries in Thailand. The hospital is comprised of two buildings including the main 10 story hospital with an estimated 520 bed capacity, an outpatient facility and the new inpatient bed wing completed in early 2012. Yanhee Hospital boasts a staff of nearly, 100 full-time doctors, 140 part-time doctors, and 810 nurses. Additionally, Yanhee hospital operates 130 outpatient examination rooms, 13 major and 30 minor operating rooms (OR),  28-bed Intensive Care unit department, emergency rooms, delivery rooms with nursery and a state-of-the-art  diagnostic laboratory.
Yanhee opened around March 1984 as a small outpatient center by Dr. Supot Sumritvanitcha, M.D., N.D., Dr Supot named the medical facility after the neighboring Yanhee Power Plant. The international hospital is now more prominent than the power plant and the original Yanhee hospital has actually been expanded lots of times over to include its expanded roster of medical services. Today, Yanhee is a self-proclaimed a one-stop shop for beauty and is considered a prominent destination for worldwide clients looking for affordable cosmetic surgery and beauty enhancement treatments.
Languages Supported:
Malayu
Korean
Thai
Japanese
French
English
Arabic
German
Chinese
Hospital Address and Map
Number of Doctors: 100 full time, 140 part timeNumbers of Beds and Rooms: 525 Beds in Total
International Office Locations:
Phuket/Thailand
USA
Osaka/Japan
Bangkok/Thailand
New South Wales/Australia
Kincumber/Australia
Queenland/Australia
Nambour OLD/Australia
Singapore
Invercargill, New Zealand
Auckland/ New Zealand
Egg SW (Schwyz)/ Switzerland
Wanchai/Hong Kong
Yokohama/Japan
Tokyo/Japan
Burnaby British Coumbia/Canada
Awards & Accreditations:
Payment Options:
Cash
Major Credit Cards
Bank Wire
Traveler's cheques
Specialties and Departments:
General Treatment
Skin Care
Varicosity Clinic
Weight Loss
LASIK
Hair Restoration and Hair Treatment Center
Plastic Surgery Center
Dental
Obstetrics and Gynecology Zone
Opthalmology Center
Permanent Cosmetic Tattoo
Obstetrics and Gynecology Center
Hemodialysus
Open Heart Surgery
Snoring
Hermorrhoid Center
Price list & Treatment Overview: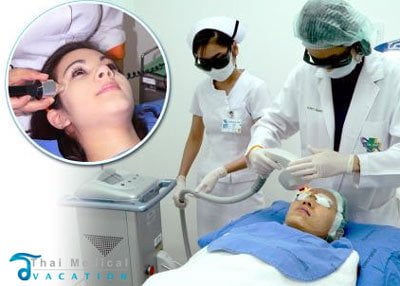 Weight Control Center
Sag-Band
Weight control with diet pills and herbs
Fractional Co2 (Q Ray) Nose+Temple
Crow's feet with Botox
Carbonize 2 position
Fractional Co2 (Q Ray) Full Face
Vantage Laser Face
Fractional Co2 (Q Ray) Nose
Carbonize 1 position
Forehead lines with Botox
Iontophoresis
Endermology (Celulite-IP)
Fractional Co2 (Q Ray) Forehead
Carbonize 2 position (course/ 5sessions)
Shapemaster Face / time
Thermage Tummy
Electroporation
Scar treatment, Freckle treatment
Carbonize 1 position (course/ 5sessions)
Vantage Laser Face+Neck
Vantage Laser Neck (course/ 5session)
Carbonize 3 position (course/ 5sessions)
Vantage Laser Face+Neck (course/ 5sessions)
Fractional Co2 (Q Ray) Forehead+Temple
Keloid
Melasma treatment with AHA solution
Shapemaster Face (course/ 10sessions)
Carbonize 4 position
Endermology (Celulite-IP) Facial treatment
Vantage Laser Neck
Fractional Co2 (Q Ray) Cheek+Nose
Fractional Co2 (Q Ray) Cheek+Temple
Shapemaster Body / time
Carbonize 3 position
Fractional Co2 (Q Ray) Cheek
Glabella frown lines with Botox / course
Reviderm Abdomen / time
Fractional Co2 (Q Ray) Small Scar
Phonophoresis
Tattoo removal of eyebrow
Vantage Laser Face (course/ 5sessions)
Freckles Nevus of Ota with Ruby Laser
Carbonize 4 position (course/ 5sessions)
Acne Scar+Pox Scar with Aramis laser
Facial wrinkle with Aramis Laser
Shapemaster Body (course/ 10sessions)
Reviderm both hip
Reviderm Face / time
Hospital Staff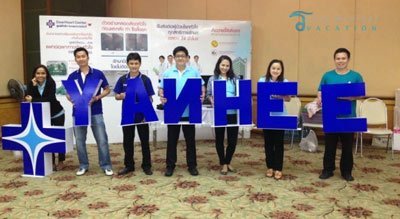 Penile enlargement (with groin tissue)
Rhinoplasty, Nose implant
Circumcision
Revised Vasectomy (Micro-surgical technique)
Remove Silicone Injection
Correct Mammo 400-525 cc
Lip reduction one side
Penile elongation(GA)
Premature Ejaculation Improvement
Urethral Lengthening + Vanigal Closure
Breast Augmentation 1,000 ml
Reduction Mammoplasty
Correct Chin Dimple
Lipo-filling of Buttock
Nipple reduction/side
Reduction Areola
Penile Contouring
Liposuction Chin
Septoplasty, Correct Nose Septum
Corrective Nose Reshaping
Mandible Implant
Cheek implant
Correct Upper/Lower eyelid (done elsewhere)
Lipo-filling of Penis
Reduction Vermillion/ 2sides
Breast Augmentation less than 400 cc
Upper Lip Lift
Alar plasty
Mammo Correction 550-800 cc
Neck lift or Forehead lift
Buttock lift
Escision siliconema Scrotal Flap
Lipectomy (patient's weight should be more than 80 kgs)
Labia Lipotransfer
Facial Dimple
Chin Implant Removal
Urethral Prefabrication
Correct Mammo less than 400cc
Lipofilling of Temporal
Sex change Male to Female(MTF), Labia, Skin Graft
Reduction Vermillion
Contouring Malar Reduction
Lip reduction
Cheek &Temple Lipotransfer
Brown Implant
Nose Implant Revision
Correct Mammo (more than 1,000cc )
Mastectomy (Breast Reduction)
Facial Dimple
Gummy Smile
Mid-face lift
Total Phalloplasty (RFFF)
Reduction Malar Projection
Lower eyelid Surgery(eyebag)
Chin Reshaving (Genioplasty )
Nose augmentation Removal
Adam's apple shaving / Tracheal Shaving
Rhinoplasty, Nose Reshaping , Nose Reduction
Tissue connected
Breast Augmentation Removal
Breast Augmentation 550-800 ml
Lip Reshaping
Labia Augmentation
Correct Chin Implant
Sex Change MTF using Colon
Silicone implant in penis
Silicone Two stage Surgery scrotal graft
Breast reduction
Scrotal prosthesis (implant not included)
Lipo-filling of Cheek
Correct SRS using colon
Breast Augmentation 400-525 ml
Lipo-filling
Soft Nose Implant
Silicone One stage Surgery groi graft
Mastectomy inverted-T scar
Breast Liposuction
Chin implant
Correct Nose Implant
Vaginoplasty
Remove Silicone Injected in Breast
Silicone Two stage Step 2
Double eyelid or upper eyelid
Silicone Detach Flap Step 2
Augmentation Phalloplasty
Yanhee Hospital Tour Ward 10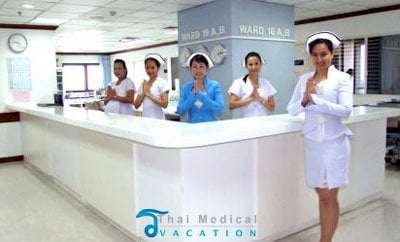 Snoring Treatment at Yanhee
Thyro
Radiofrequency Tissue Volume Reduction (Reftvr)
Medialization for Correct Hoarsness and Aspiration
Sleep Lab Test (Portable Lap Test)
Palatal Advancement Shortening [UPPP, PAS]
Sleep Lab test (Full Plyo Somnography – PSG)
Halitosis Treatment /session
Vocal Reduction (Male to Female)
Permanent Cosmetics and Tattoo Removal Center at Yanhee Hospital
Tattoo Removel & Correction (per visit)
Lip liners
Eye liners
Full lips color
Scar (body,arm,leg)
Nipple and Areola
Vitiligo, skin discoloration
Scar (face, head, neck)
Eye brows
Varicose Vein Removal Clinic
Spider vein (per 5cm.x 5 cm.area)
Shin by coolglide laser
Armpit by coolglide laser
Varicose vein surgery /1side
Shin by electrolysis
Varicose vein surgery /2side
Armpit by electrolysis
Bikini line by coolglide laser
Mustache by coolglide laser
Hair Transplant Center
Hair Restoration using Stereoscopic Dissecting Microscope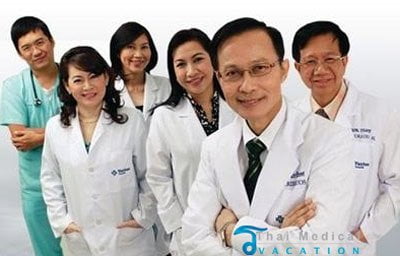 Obstetrics and Gynecology Center
Female Circumcision
A/P repair
Labia Reduction
Uterine suspension
Pterygium Surgery 1 head
Cataract Surgery – Foldable len
Cataract Surgery
Presby Lasik
Lasik
Examination Before The Procedure of Lasik
Examination Before The Procedure of CK
Examination by CK
Photo Refractive Keractomy (PRK)
Decalcified Tooth Treatment
Canine Build-up
Root Canon Treatment (Incisor)
Composite Direct Veneer
Studded Teeth – New Style Diamond (excluding Diamond)
Scaling
Natropathic Procedure Cost
Dental implant
Metal Bracket Orthodonotic (exculding Retainer)
Damon Orthodonotic- Metal/Half Clear (exculding Retainer)
Clear Bracket Orthodonotic (exculding Retainer)
Diastema Closing
Root Canal Treatment- Molar
Impacted tooth Surgery
Invisalign Orthodonotic (exculding Retainer)
Laser Tooth Bleaching
Amalgum Filling (frist surface)
Jaw Surgery
Complete Denture (Acrylic Base)
Root Canon Treatment (Molar)
Lingual Orthodonotic (exculding Retainer)
Upper&Lower
Removable Partail Denture (acrylic)
Resin Composite filling (first surface)
Amalgum Filling (second surfaces and more)
Clear BracketOrthodonotic(exculding Retainer)
Dental implant with Denture
Resin Composite filling (second suface and more)
Fluoride application
Home Bleaching
Porcelain Fused and Full Crown
Root Canal Treatment (Premolar)
Thai traditional Medicine
Thai Traditional Foot Massage for well-being
For more information about Yanhee Hospital and discounted treatment rates, please contact us today.