Facelift Surgery in Thailand
A Face Lift in Thailand is also known as Rhytidectomy surgery. Facelifts help improve the appearance of your your neck and face and is designed to restore a more vibrant & youthful looking appearance by removing major wrinkles on your face & help eliminate any sagging skin. A Thailand Face Lift  and mini face lift involves tightening of your facial and neck muscles and the removal of any excess skin that has formed over the years.
Mid Facelifts Video
The skin begins to sang and wrinkle as a result of age, sun exposure and also your genetics. Little children and young adults often have round smooth afacial features due to even distributed fat tissue in the contours of your face. Through the natural aging process the skin begins to sag and folds over the jawline,chin and neckline. A facelift can drastically help improve the appearance of your face and neck and has proven to have a pretty dramatic effect enabling the enhancements of its overall contour and visible profile with skin care treatments.
Facelift Before After – Lori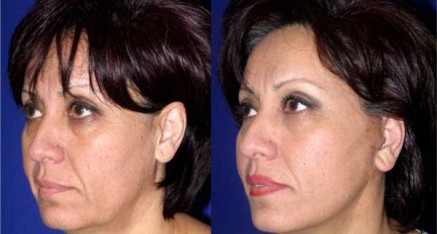 Nok – Mini face lift in Bangkok